Prepare for iTunes 11 Launch Date
On the last day of October Apple promised to release new iTunes 11 this month, solemnly declared November. Any way if Apple will launch the program you will be able to download iTunes 11 here.
As to delay, it was reported that the company needs to finalize the program and that was the real reason of iTunes 11 delay and you can read about it.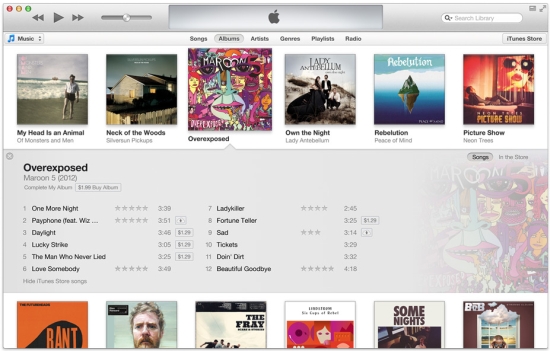 On November 21, nine days before the deadline, Apple sent out to performers and record labels official letter, which asked them to start downloading images and galleries in the base of iTunes. The new version of Media Player provides the artists own pages where they can post information for the fans. A singer or a band can easily send his pictures to the library using this Apple program.
In addition, Apple notified the musicians that new iTunes 11 release date "will take place in the coming days." According to an official statement made in October, work on the new version was longer than anticipated and the company decided to take a little more time for completion.
However, there is information that letter is not directly from Apple and Apple as a company didn't mentioned there. Also, if you look at the picture below you will see that a letter written in very bad English.
Believe it or not, but it really could be possible that Apple will release new iTunes 11 on Thanksgiving day 2012.
iTunes 11 interface looks as the musical version of the application for the iPad. The program has a tight integration with the cloud service know as iCloud and thus is more productive.
iTunes 11 interface greatly simplified and the design of the program with an updated search function is described as "light" and "sweet." Current events are now located at the top of the iTunes 11, and if you select one of these icons of music albums, movies or other content occupy almost the whole screen of the program.