The Status of Untethered Jailbreak for iOS 6.0.1 / 6.0 Devices
With too many fake stories wandering the web iPhone users start to lose their hopes to learn the real situation behind the iOS 6.0.1 untethered jailbreak status. The latest fake news about DreamJailbreak solution is just another sad idea that gave hope to millions of Apple fans worldwide.
Dear jailbreak enthusiasts, what can you wait for? Are trusted hackers close to finding the way how to perform untethered jailbreak for iOS 6.0.1 / 6 and make it public? We will tell you more about the current iOS 6.0.1 untethered jailbreak status so that you know what to expect and when. The full story can be found inside this post.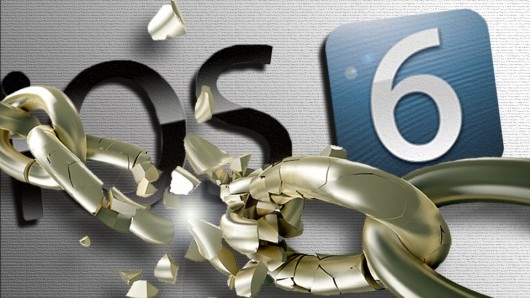 Lies and Hopes
Owners of iPhone 5 and other iOS 6 gadgets were following all the news about the iOS 6.0 / 6.0.1 untethered jailbreak launch date. Days ago we all read about the iPhone 5 DreamJailbreak that was supposed to be presented in December. But this turned out to be just another fake joke.
Later the account of this anonymous "liar" became unavailable and he explained his joke as a social experiment.
A lot of users were upset when they heard this news. Now the question is with the actual iOS 6.0.1 untethered jailbreak release. Here is what we have learned about it.
About the iOS 6 Jailbreak
As for today, there is no untethered jailbreak for iOS 6.0 / 6.0.1 iPhone, iPad and iPod touch devices. Popular hackers who have trusted online resources have confirmed this fact.
Wait till they share the news about when, where and who releases this public iOS 6 jailbreak utility, and these trusted hackers will let us know about it. Until then everything that states it is a long-awaited jailbreak release is just fake.
Also hackers from jailbreak community give us hint about the release and the last hint was from p0sixninja who tweeted that untethered jailbreak could be on Christmas and New Year holidays from Santa. However then he said that it was a joke:

We follow all the news and status of the untethered jailbreak for iOS 6.0 / 6.0.1 devices, so you can join our source and hear all the trusted news and facts about iOS Jailbreak and Unlock. We are looking forward to good news, and they will surely be announced one day in the future.
At this moment there is only tethered iOS 6.0.1 jailbreak and you can perform it only on iPad 1, iPhone 4, (3GS is untethered) and iPod Touch 4th gen.