How to Unlock iOS 6.1.3 Using Sn0wbreeze For Gevey SIM / Ultrasn0w
I will tell you about the latest method used by customers with iPhone 3Gs and 4. Our main attention is focused on iOS 6.1.3 Sn0wbreeze unlocking for pre-A5 Apple handsets. We will use custom firmware to make Gevey Sim and Ultrasn0w work. You can also try the alternative way to unlock iPhone 3GS 6.1.3 with Ultrasn0w using iPad baseband update/downgrade.
People who own a locked iPhone would be always happy to free it from t in the safe, simple and affordable way. There are different solutions found by hackers. Most of them are good for a particular firmware version and gadget model, yet there are universal tools that are capable of unlocking any iOS smartphone.
But this firmware version is one of the latest one, and many consumers wish to finally unlock iPhone running iOS 6.1.3. Still I'll also mention other ways for how to unlock the phone.
There is one important step to take before you upgrade your iPhone 4 / 3GS to iOS 6.1.3 and unlock it. You have to use Sn0wbreeze version 2.9.14 to preserve your gadget's baseband. This is important for further smartphone unlock with Ultrasn0w tool and Gevey SIM. Unfortunately this is not the unlock for iPhone 5 iOS 6.1.4 that will work on the latest iDevices. Only 4 and 3GS models with old baseband are supported.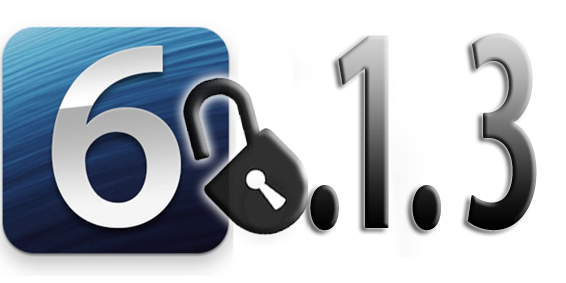 Sn0wbreeze is now available for Windows users only. Its version 2.9.14 can help you to build a custom firmware and keep your baseband version. Besides this, this program can let you perform a tethered jailbreak for your pre-A5 device. This instruction will explain what you have to do in order to unlock device running 6.1.3 with Ulrasn0w (Gevey) after preserving the baseband with Sn0wbreeze.
Preserve iPhone Baseband While Creating Custom Firmware for iOS 6.1.3 Device
These steps are simple. You have to download Sn0wbreeze 2.9.14 to continue. Make sure you have backed up all data and files. In case there is not official SIM for your device, get Hacktivation.
Step 1. iPhone 4 and 3Gs users should get IPSW for mobile firmware 6.1.3 using this link.
Step 2. Launch Sn0wbreeze you have got during preparation process in the First Block. Choose Browse and find IPSW iOS 6.1.3 file. Press "Next" once the file is identified.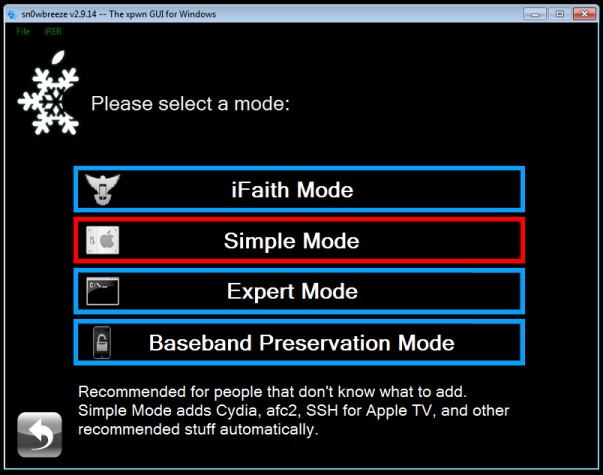 Step 3. There are three modes available to you, Expert, Simple and iFaith. You should choose one of them. Simple Mode is widely used and it is recommended for baseband preservation, hacktivation and jailbreak.
Step 3. Press "Yes" to the prompt for hacktivation. Let the process to finish.
Step 4. Place your iPhone into DFU mode. Use iREB to do this [you can find it in the menu bar of Sn0wbreeze]. Now you can restore the gadget. Launch iTunes. Press SHIFT and choose Restore and the custom firmware that was created.
Follow the link to get the full and detailed guide on how to update to 6.1.3 preserving baseband on iPhone.
Unlock iOS 6.1.3 with Gevey SIM
This tool is designed for users with iPhone 4 who have one of the following basebands:
Step 1. You should take out the SIM tray before you restart the iPhone using iBooty.
Step 2. Unlock the screen and turn off 3G and cell data.
Step 3. Put your SIM tray on its place. Insert both SIM card and Gevey SIM. Press "Accept" when you are asked to do so.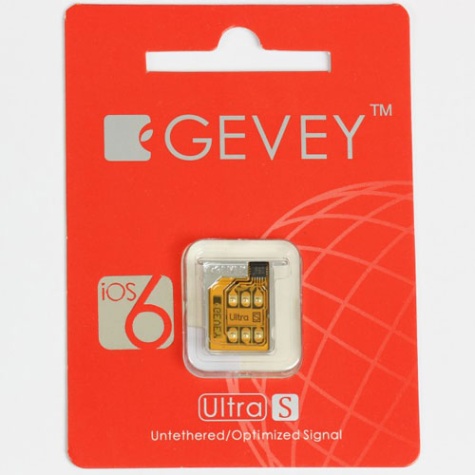 Step 4. You will see no service signal. Wait for a moment. Dial 112, wait for a few seconds and hang up.
Step 5. Switch on Airplane Mode. You will see the message that you have no SIM installed. Switch off the mode. You will see another SIM failure message. Press OK. Now you will get the network.
iOS 6.1.3 Unlocking Using Ultrasn0w
Download Ultrasn0w version 1.2.8 if you have iPhone 4 with baseband 01.59.00, iPhone 3GS with baseband 05.13.04, 05.12.01 and 05.11.07.

Launch Cydia. Go to Search. Type "Ultrasn0w". The program will be located and you can install it. You don't need to add any repos because hackers have added this Dev Team repo by default in iOS 6.x jailbreak.
Isn't it simple? You should just restart your iDevice. Just get iBooty to start the smartphone because 3Gs and 4 models have tethered jailbreaking.
If Gevey and Ultrasn0w Unlock 6.1.3 Doesn't Work
It might happen that both methods described above fail to work. There is still one more solution that will unlock your 6.1.3 iPhone, any model, any baseband, most carriers. It is factory IMEI unlock that even requires no jailbreak and any additional software or hardware, only iTunes.
You can use the official company that unlock many networks around the world. The service is affordable. It has a lot of benefits and easy instructions. It allows users updating to newer iOS without losing unlock status which is returned through Apple's whitelist database as Unlocked.