Try Easy Method to Downgrade iOS 6 Baseband [2.8.01 / 04.12.02 / 05.16.06]
Today I found the way to downgrade iOS 6 baseband to iOS 5.1.1 basebands. You can follow my guide below on how to do that.
I'm sure that all iOS users know that Apple company has recently released iOS 6 beta version for app developers to test apps before official iOS 6 release. A couple of days before I wrote you a tutorial guide on how to install iOS 6 beta 1 without developer account and UDID registration.
Many people tried to update its iOS to iOS 6 trough their interest as well. I think the main interest was to see what features new iOS brings, even if it is a beta version. But I won't talk with you about iOS 6 features because this post is not about this.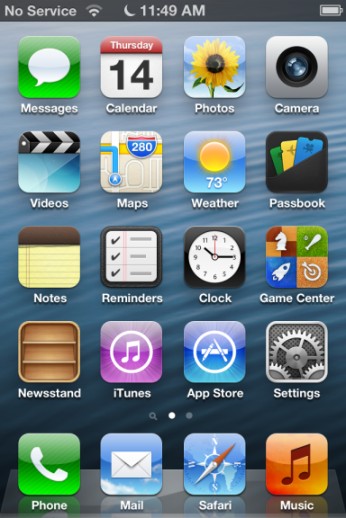 I successfully updated my iPhone 4 to iOS 6 beta and found that my baseband was updated to o4.12.02. I tried to unlock it but I had nothing. I couldn't do that. I can't unlock iOS 6 while there isn't jailbreak for it and your card information is not in the Apple server, so you will not be able to unlock 04.12.02 using SAM unlock. That's why I thought about iOS 6 baseband downgrade.
So today I'll show you how to downgrade iOS 6 baseband and you can follow steps below without a doubt because I have tested it on my iPhone 4. Also I show you what basedands can be downgraded too.
iOS 6 Baseband
For more information about iOS 6 baseband versions just use this link and enjoy full overview.
How to Downgrade iOS 6 Baseband
Step 1. Download iOS 5.1.1 firmware (ipsw) here.
Step 2. Connect your gadget to Mac or PC using USB cable.
Step 3. Open iTunes.
Step 3. Now you need to enter DFU mode. If you need instructions use this guide on how to enter DFU mode.
Step 4. After you entering DFU mode choose your device in the left sidebar in iTunes and holding Shift/Option on Win/Mac click Restore. Choose iOS 5.1.1 firmware that you have just downloaded in step 1 and wait a while till iTunes finishes restoring.
Step 5. After rebooting you find you iOS downgraded to 5.1.1
And that's it. Now you know how to downgrade iOS 6 baseband so please share this info with other who have the same problems as I had. As you see this method works and is quick and easy to do. You can laso choose one of the legit methods to unlock iOS 6 for any idevice.
Leave your questions using comment form below in case you have some problems with iOS 6 downgrade. Also use share buttons bellow to help others to do downgrade as well.