Downgrade iPhone 4 iOS 6 Baseband 04.12.02 with Firmware Erase Method
Many our readers ask about the possibility of iOS 6 04.12.02 baseband downgrading. After keep trying to find great solution for all iPhone 4 users with 04.12.02 baseband, who want to downgrade and then unlock it with any free method, I realized that was not easy. The idea is cool but impossible to achieve. Today we will try to downgrade 04.12.02 to 04.10.01 using firmware erase method.
In case you are still using lower iOS than 6 but want to enjoy new features you can try this method to upgrade to iOS 6.1 / 6 without baseband update and still enjoy unlock and new features.
There was one method that my team had found earlier and just rewritten it. There was a "possibility" to downgrade iOS 6 baseband 04.12.02 to 04.12.01 / 01.59.00 on iPhone 4 for Gevey Sim unlock, but all users said it didn't work.
Here I got something interesting for you. You can use erase method which will help you to downgrade iPhone 4 04.12.02 baseband to 04.10.01 and iOS 6 to iOS 4.3.5.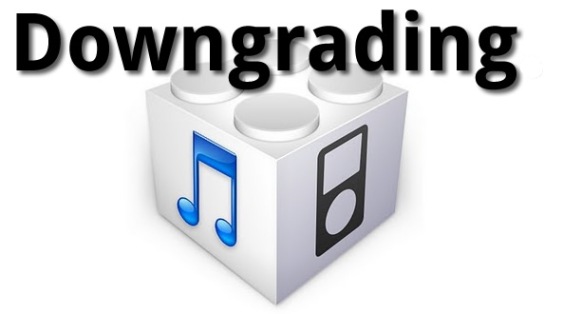 And remember that there is no better unlocking solution for your iPhone except factory unlock. Only after you permanently unlock iPhone 4 04.12.02 using IMEI you will be able to use any iOS firmware and baseband without being locked after every new update.
IMPORTANT NOTES
But before start I advice you to read all notes carefully.
Java MUST be installed. Otherwise, there can be problems.
For all advanced users.
Downgrade 04.12.02 to 04.10.01 with Firmware Erase Method
ATTENTION
We DO NOT recommend to perform this method because there is the possibility that your iPhone will be bricked. We are not responsible for this information, and we warned you.
Note: You need have saved iOS 4.3.5 SHSH blobs because this method doesn't work without them.
Step 1. Download iOS 6 for iPhone 4.
Step 2. Open it via WinRAR.
Step 3. Go to folder where is downloaded firmware and delete .bbfw file.
Note: You can also extract to really be 100% sure the firmware file BBWF ending. Delete from the folder "firmware". Then zipping off everything again. Make ipsw.
Step 4. Put your device into DFU mode (not Pwned DFU).
Step 5. Run iTunes and point it to iOS 6 with no BBFW file.
Step 6. If anything goes fine, you will end up with error 11.
Step 7. Open TinyUmbrella for iOS 6 and click on Exit Recovery.
Note: Also you will probably get error 1004. In this case you will have to use TinyUmbrella. Then click "Kick Device Out of Recovery"
Step 8. Download iOS 4.3.5 for iPhone 4 from getios.com.
Step 9. Point your hosts file to Saurik server, not Apple's.
Step 10. Put your device into DFU mode and restore in iTunes to 4.3.5.
Step 11. You will end up with error 9, just Exit Recovery with TinyUmbrella, jailbreak and now you have 04.10.01 baseband.
NOTE: I tried method but I failed however, I decided to write this post for those readers who keep asking questions about this kind of exploit.
In any case you will failed downgrading 04.12.02 baseband to 04.10.01 on iPhone 4. But you can always use legit service to unlock your device and stop being worried about iOS and baseband update.