Enable Free Hotspot on iPhone / iPad Without Jailbreak
Users who don't like to jailbreak their iDevice but wish to get free hotspot on their iPhone and iPad are able to use one great tweak. This iPhone hotspot hack has been presented by iTweakiOS team that introduced a lot of useful hacked carrier updates for different U.S. mobile operators including AT&T, Verizon, Sprint and others.
We'll tell you how the hack works and what you can do once you download it on your Apple tablet or smartphone.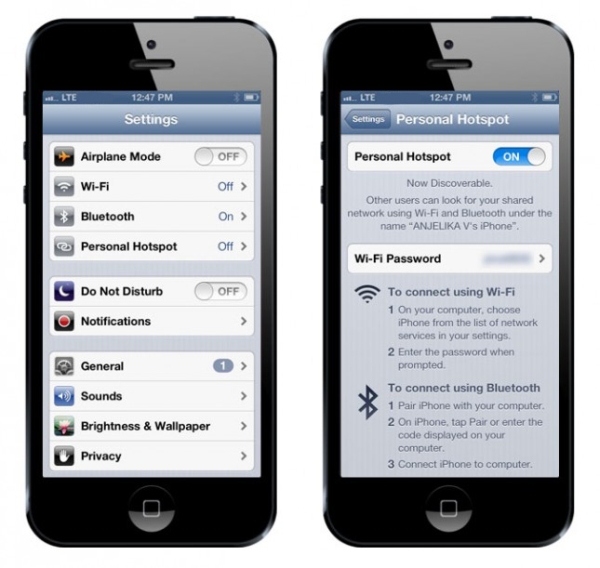 Free Hotspot Tethering iPhone
You can use this hotspot hack on iOS 6 and even iOS 7 if you have installed its beta. You need a computer, an iDevice and our short instruction. Firstly, we'll explain how it works. Secondly, we'll add a step-by-step workthrough.
According to developers, their app is designed for non-jailbroken gadgets and it can enable your free hotspot without being verified by CommCenter. This tool was introduced by Apple to stop users from editing their carrier.plist files and turning tethering on. The signature can be avoided if you use the workaround found by iTweakiOS.
Even though the Cupertino-based giant will most likely fix this mod in the future iOS updates, you can use it right now and enjoy more freedom from this company and your mobile operator.
How to Use Free Hotspot App for iPhone Without Jailbreak
Step 1. Get the iBackupBot app for Mac or Windows and backup iPhone / iPad data before you use the new mod.
Step 2. Launch iTunes along with iBakcupBot and find the list of your available backups. Press on the + symbol on the latest backup created by you.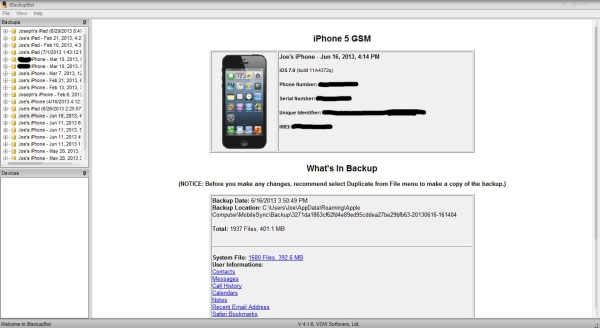 Step 3. Go to System Files. Choose SystemPreferenceDomain and select SystemConfiguration. Find the preferences.plist file and right click on it to "Open with Built-in Editor" app.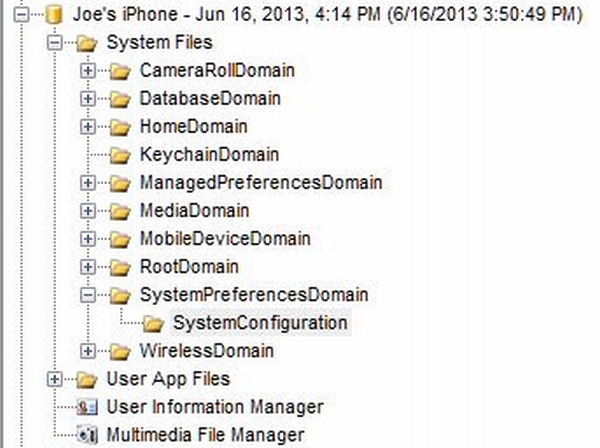 Step 4. We will change this file. Search for the tethering APN of your carrier and erase this coding [you'll find it in the tethering APN field]:
<key>signature</key>

<data>

RANDOM LETTERS, SYMBOLS, AND NUMBERS WILL BE HERE
</data>
Find your APN preference and change your tethering APN to the regular data. This hack has been tested on T-Mobile devices where, as an example, the tethering APN pcweb.tmobile.com can be changed to epc.tmobile.com or fast.t-mobile.com.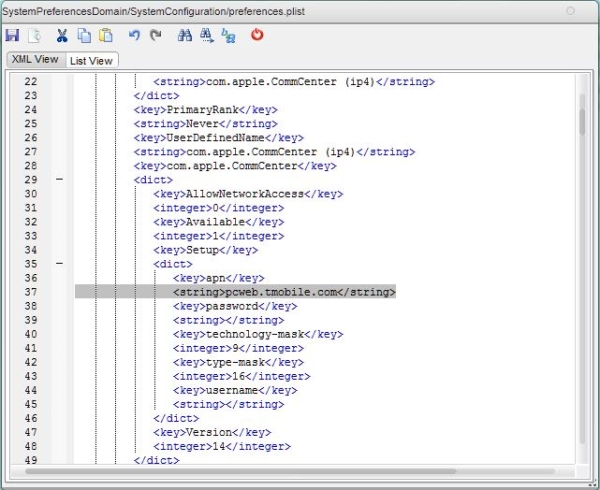 Step 5. Save the file you have edited in Step 4. We can now close the program called iBackupBot.
Step 6. Launch iTunes and select to "Restore from Backup" feature while pressing on the SHIFT [for Windows] / Option [for Mac]. Find the update you have modified in our guide and press "Restore." Wait till your iPhone / iPad boots up. Now you can enjoy tethering if everything worked the correct way.
If you have problems with this you can use this instruction and restore your device from backup in iTunes.
P.S. Note that this method might add extra gigabytes to your data plan so use it if you have an unlimited plan. Do this at your own risk.