How to Update to iOS 8 on Your iPhone [Instruction]
The first day of WWDC 2014 presented the new iOS 8 launch. This firmware comes with different new features and it is available to iOS developers for testing. The official iOS 8 download links will appear much later, most likely in September, when Apple makes this operating system public. You can update to the iOS 8 beta 1 of you are a dev.
Here is how to install iOS 8 on your iPhone 5 / 5S / 5c / 4S. Follow the instructions below.
How to Update to iOS 8 beta
Members of iOS Dev program created by Apple always get a chance to test the company's products before they become available to other users. It is necessary to be enrolled in this program to get the access and it costs $99 a year to be eligible for all the additional options.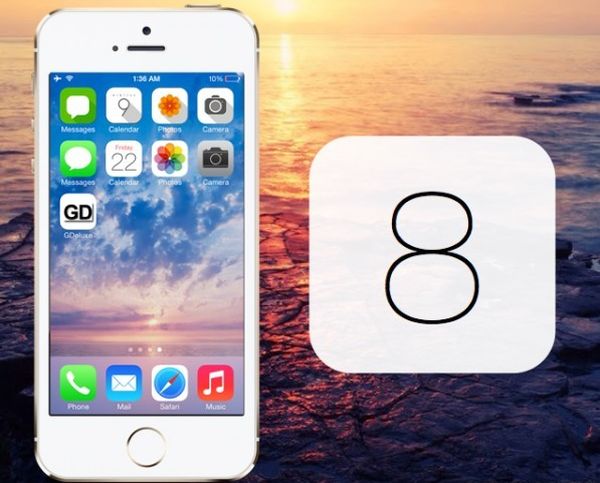 Note that you are updating at your own risk as all betas are buggy and these problems cannot be compatible with the bugs present in the official releases.
Step 1. Backup your iPhone using iTunes or iCloud.
Step 2. Make sure you have iPhone 4S, iPhone 5, iPhone 5S or 5c.
Step 3. Visit iOS Dev Center and login into your account.
Step 4. Choose Certificates, Identifiers & Profiles – Devices and select the "plus" sign to add your iPhone.
Step 5. Provide your UDID number along with your iPhone name. If you are using iTunes on Mac, you can launch this program and go to Devices – Summary – Serial Number where the UDID is displayed in the Identifier field.
Step 6. In the iOS Developers Center select Continue.
Step 7. Press Register – Done and you have successfully registered your Apple smartphone.
Step 8. To download iOS 8 beta for iPhone 5S / 5c / 5 / 4S you need to select this firmware in iOS 8 Beta menu in iOS Dev Center.
Step 9. Once you download iOS 8 for iPhone 5c or other model you have you can install this operating system. Unzip the file to get .ipsw extraction and install the firmware using iTunes.
Step 10. To do this, launch iTunes and plug your handset to Mac using a USB cable.
Step 11. You need to choose your iDevice from the upper right iTunes menu and go to Summary.
Step 12. Now press down the Option key and press on Update iPhone option.
Step 13. Navigate to .ipsw file created in Step 9 and choose Open.
Step 14. Say Ok when iTunes says it can update the gadget to iOS 8.
Step 15. Your iPhone will reboot and then you can swipe "Slide to upgrade" option.
Step 16. The handset should reboot one more time.
Step 17. Enjoy iOS 8 beta 1 download and install instruction as you can now choose "Slide to setup" option – Continue and setup your smartphone using the on-screen guide. You have the latest firmware version installed on your cell phone.