Find Out What Features iOS 6 Will Have After Launch | List
Where you can find iOS 6 release features except geo-location.site. Here I wrote a full list of iOS 6 options. When I was watching Apple event I noted all features which was shown and described by Apple representative. After, I began to write this list for you.
After reading this post you will probably want to update your device to iOS 6 and use all its features. But keep in mind my advice – first check what iOS 6 baseband will be on your iPhone after update.
You can ask me why you need this. Well, if you use Ultrasn0w or Gevey you need to know your iPhone baseband and possibilities to unlock iOS 6 after modem firmware updating.
Also here, below, you can see the list of compatible Apple devices for iOS 6.
Compatible iOS 6 iDevices
iPhone 3GS
iPhone 4
iPhone 4S
iPhone 5
iPod touch 4th generation
iPod touch 5th generation
iPad 2
The new iPad
Below enjoy the list of features and updates which iOS 6 has.
iOS 6 Release Features List
Maps
In May we found out that Apple would release its own 3D Maps app for iOS 6 to abandon the Google Maps for iPhone, iPad tablets and iPod touch. The new Maps app in the latest Apple operating system for iDevices uses revolutionary three-dimensional view based on technologies of C3 Technologies company, which Apple bought last year.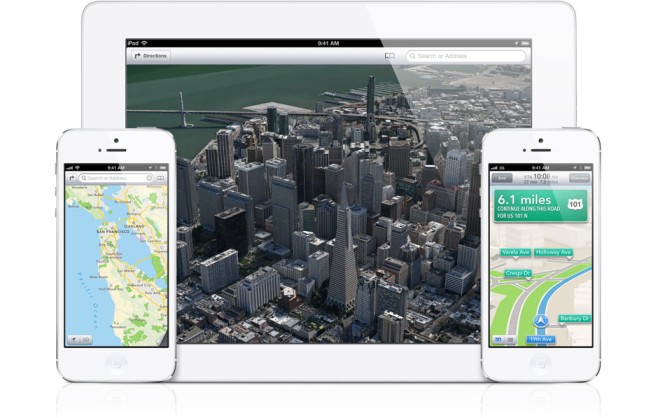 By displaying the local situation, users can see current situation on the roads thanks to Infomap. The company is also working on its own voice navigation. Also now you will see the popping up tips on the lock screen so there is no need to keep it open. Of course, Siri will be linked with the Maps as well.
Updated Siri
Apple voice assistant Siri will get new opportunities in iOS 6: it has learned to work with the schedules of cinemas, can answer questions about sports (in a presentation, program was able to answer the question who of the two basketball players is taller). With Siri, users can dictate message in Twitter and run voice applications.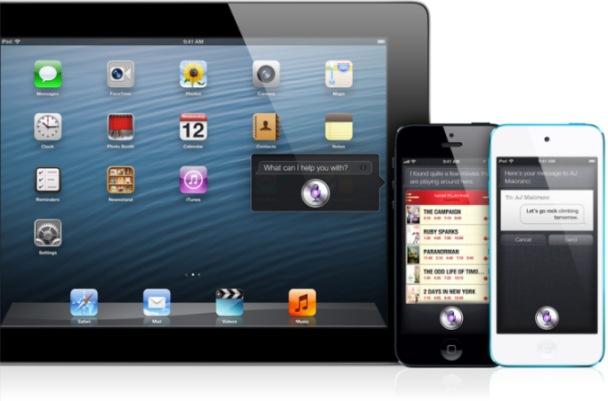 In addition, Apple has signed agreements with a number of car manufacturers, such as BMW, Mercedes, Land Rover, Jaguar, Audi, Toyota, Chrysler and Honda. They built into the cars a button for the voice assistant. The button will be located on the handlebars.
Finally, Siri in iOS 6 began to support new languages: Canadian French, English, Spanish, Italian, French, German, Korean, Chinese and Catalan.
FaceTime over 3G
Long-awaited FaceTime video chat support for cellular networks (previously worked exclusively through service Wi-Fi) is now implemented in iOS 6. Also FaceTime will be working over 3G network. Apple is planning to merge subscribers based on their Apple ID and telephone number, and iPhone users can connect via mobile channel with users of iPad or Mac.
Updated Safari
Safari browser in iOS 6 was significantly reworked. iCloud Tabs now appear in safari. The service allows users to view a list of open tabs on iPhone, iPad and Mac computers. A key feature of this function – a transparent synchronization between iPhone, iPad, iPod touch and Mac. For example, if you're using mobile device, and then switch on your PC, here you can see all your open tabs, and if you want to visit any of them.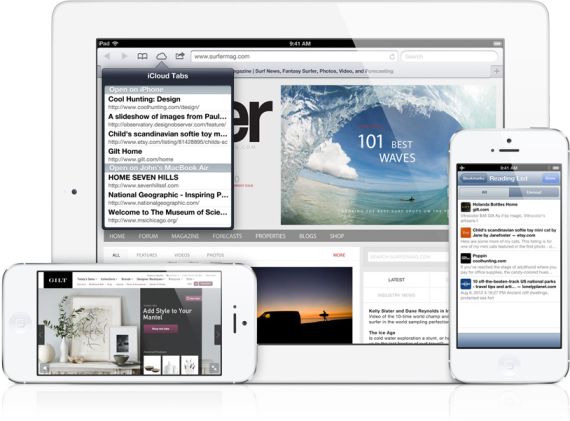 If a page has a link to the App Store, it will pop up a notification that the application can be downloaded from the store. Safari also features Fullscreen mode. You can share photos via Photostream function.
Updated Passbook
Passbook is the new application which was created to combine the necessary documents as they are created in different applications or web services. The application can store e-tickets to the movies or on a plane, contests or other digital data. Users can link documents in the context, localization, and other parameters. For about updated Passbook use the link.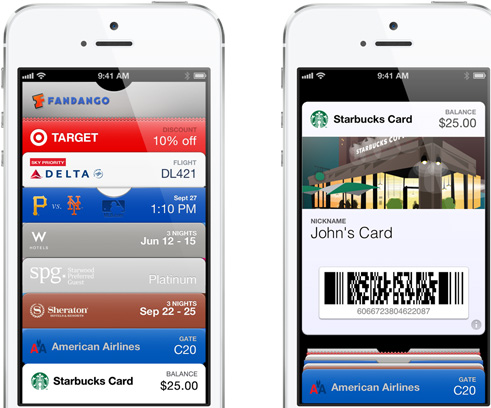 VIP mail
Another release feature that was taken from OS X 10.8 to iOS 6 is known as the Mail VIP. Using this feature, iPhone and iPad will get letters from already marked important senders. So that users will be synchronized through the iCloud service between iPhone, iPad and Mac.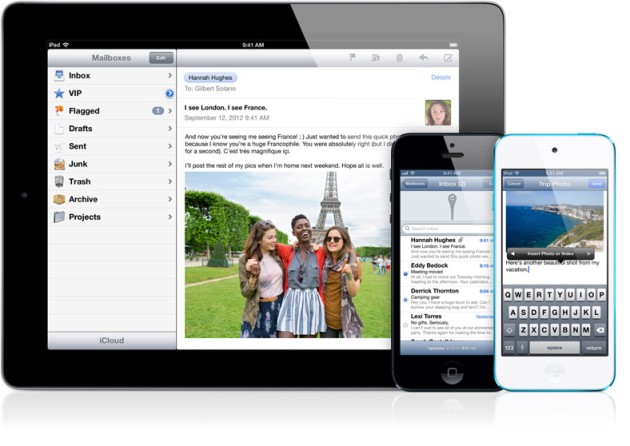 Do not disturb iOS 6 Release Feature
Another new feature in iOS 6 is called Do Not Disturb. Using this mode you will not see pop-up banners of Notification Center. A switch Do Not Disturb is located in the main section of iOS 6 Settings. Use the link to configure Do Not Disturb iOS 6 feature.
Facebook
Apple claims that it was working closely with the deep integration of the Facebook social network in the mobile operating system, so users can now write to the service directly from a variety of applications. The same level of deep integration is available for Twitter. In iOS 6 users can be notified in Facebook via Notifications. Also birthdays from Facebook appear in the Calendar iPhone app.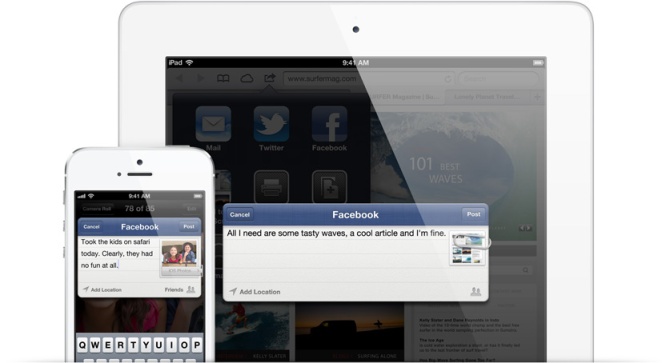 Phone
Also another new iOS 6 launch feature allows to answer the phone when you are busy. You can answer a few touches of the standard SMS, or ask the system to remind you about the call later.
Shared photo
Photos app now allows you to share photos with people you choose. If your friends are using any Apple device they will be able to open photos in Photos app or iPhoto. Also you can view shared photos on Apple TV. Also comments and likes are possible to every shared photo.
Among other iOS 6 release functions you may notice is that the system limits the ability of a smartphone application and eliminate the risk that a child will open an application that is not intended for him.
Also you can notice some other changes in accessibility, new panorama feature in iPhone and iPad Camera. Update in Find My iPhone with new Lost mode. You may also noticed location-based alerts like when your child leaves school or gets home. Also it can notify others about your location. Many other amazing iOS 6 release features you can enjoy after update.
After all this you can use this link to find out what iOS 6 features are supported in your country. The information was given by Apple.