p0sixninja Is Preparing iOS 6 Jailbreak for iPhone 5/4S, iPad Mini, iPad 4/3/2
After I wrote that Stefan Esser, known on the web under the name i0n1c returned to jailbreak iOS 6 untethered on iPhone and iPad, another hacker Joshua Hill a.k.a p0sixninja, ex-member and leader of Chronic Dev Team, hastened to announce on Twitter that he was able to get the keys for bootrom decryption of A5, A5X, A6 and A6X processors, which were based on the latest Apple smartphones and tablets as on iPhone 5, iPhone 4S, iPad mini and iPad 4, 3, 2.
In other words, the hacker has made great progress in developing an untethered jailbreak for iOS 6, and iOS 6.0.1 for these devices. One of p0sixninja's subscribers asked about the importance of iPhone 5 jailbreak and the hacker answered that it was BootROM and encryption keys for A5/A5X/A6/A6X.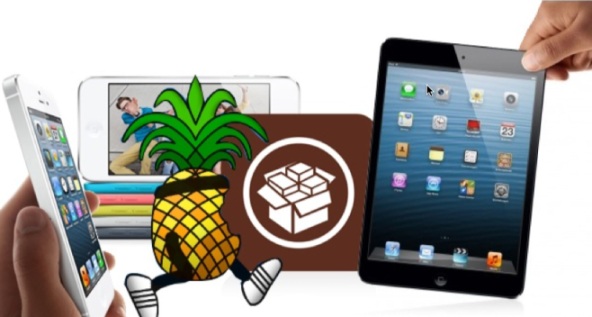 Recall that another hacker chpwn demonstrated iPhone 5 jailbreak with Cydia and you can see it from the screenshot. This is great news for all of you who are waiting for iOS 6 jailbreak release. P0sixninja found the essential elements to decrypt firmware on iPhone 5, iPhone 4S, iPad 4, iPad 3, iPad 2, iPad mini and iPod touch 5G. However, before the public exploit there is a lot work to do.
It the same way iPad Mini jailbreak was performed. But it calls failbreak and it is long to wait for the public release. P0sixninja noted in his blog the discovery of the keys was the first step towards the release of iOS 6 jailbreak. Now he need to find a new vulnerability in the secure section of bootrom to release userland-exploit. Although now, according to the developer, it is 1000% easier to do. There's still a little bit to perform, as he wrote he need more new addresses and a bit of luck.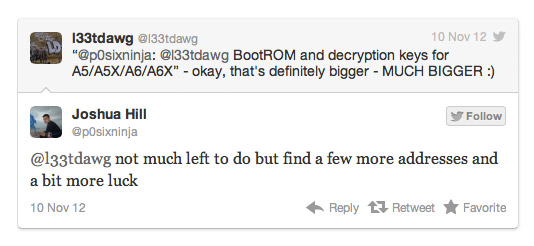 After demonstrated image where you could see iPad 4 jailbreak and Cydia there was a hope that we would definitely see jailbreak for these devices. As you know, today iOS 6.0/6.0.1 jailbreak is only available for A4 devices (iPhone 4, iPhone 3GS and iPod touch 4G). The other models with A5 (iPhone 4S, iPad 2, iPad mini, iPod touch 5G), A5X (iPad 3), A6 (iPhone 5) and A6X (iPad 4) processor are not compatible with any of the public jailbreak and tools.
P0sixninja has been the leader of Chronic Dev Team, which produces tools to jailbreak iOS. In July, the developer announced his departure from the team. Thanks to Hill iPhone users can perform iOS 5.0.1 untethered jailbreak and use Absinthe 2.0.4 to jailbreak iPhone 4S and iPad 2 running iOS 5.1.1.
We will monitor the progress of the hacker and be sure to be the first to know about the release of iOS 6 / 6.0.1 jailbreak. Stay in touch! Oh, BTW, iH8sn0w has just released Sn0wbreeze 2.9.7 jailbreak for iOS 6.0.1 (6) firmware.