How To Perform iOS 6.1 beta 5 Jailbreak And Enjoy On Supported iDevices
Apple seeded its fifth beta of iOS 6.1 to developers on Saturday. Even though it happened recently you can already jailbreak iOS 6.1 beta 5 devices, particular models of iPhone and iPod touch. Not everyone can perform this jailbreak so you must first be sure 100% that you are eligible.
So what requirements should you meet? You should really want to jailbreak your gadget and you should understand that this process is tethered [in other words it requires tethered boot on every reboot]. Or you can wait for iOS 6.1 untethered jailbreak from evad3rs team.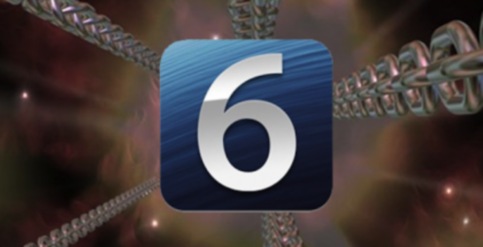 Here comes an instruction that will help all developers with iPhone 4 and 3GS and iPod touch 4G to jailbreak iOS 6.1 beta 5 with Redsn0w 0.9.15b3. This guide is not meant for owners of iPhone who depend on Ultrasn0w unlock for iOS 6.0.1 and users of iPad, iPod touch and iPhone models that have not been mentioned above. You perform this jailbreak at your own risk, so think twice before starting.
Guide on iOS 6.1 Beta 5 Jailbreak
Step 1. Backup your iPhone or iPod touch before you jailbreak iOS 6.1 beta 5 via Redsn0w. Download Redsn0w 0.9.15b3 and get iOS 6.0 firmware for your particular gadget.
Step 2. Now connect the iPod touch or iPhone to PC or Mac and launch the Redsn0w file. Use compatibility mode for Windows XP system and administrator mode for Windows computer.
Step 3. Press Extras – Select IPSW to point to iOS 6 you have downloaded in step 1.
Step 4. Press Jailbreak from Redsn0w's main page and choose the necessary options (select Cydia then press Next to proceed).
Step 5. Put the gadget into DFU mode and wait till it reboots and the jailbreaking utility starts the process of jailbreak for iOS 6.1 beta you are using. When it is done, press Ok and exit Redsn0w. Your iPhone or iPod touch should reboot again and you will get the Home screen without Cydia. Don't worry since you need to tether boot your device now.
Step 6. Open Redsn0w and go to Extras – Select IPSW to point to firmware once again.
Step 7. Press Just Boot and connect your gadget to PC. Turn it off and follow the guide: press Next to proceed, put iPhone or iPod touch into DFU mode and wait till Redsn0w recognizes it. Use Limera1n exploit and wait till your gadget reboots and shows you the pineapple logo. When the process is over you will be back to the Lock screen.
You are done! This is how to jailbreak iOS 6.1 beta 5. Now Cydia must be presented on your Home screen.