How To Unlock iOS 6 iPhone 5, 4S, 4, 3GS on Any Baseband
More than a month ago Apple released iOS 6, its newest operating system for iDevices like iPhone, iPad and iPod Touch. There are more than 200 features of iOS 6 and many users liked it very much. But there is one problem. If you use Ultrasn0w, SAM or Gevey SIM on iPhone and don't want to lose unlock after iOS 6 update you better read this useful post and find out how to unlock iOS 6 using different methods.
Contents:
Possible iOS 6 Unlocking Methods
There are several unlocking methods for iOS 6 and here I will try to describe all of them to help you to find that one which fits you the best. These methods depend on many factors starting from baseband version and ending the carrier to which your device is locked. We will consider such popular unlocking tools as Ultrasn0w, Gevey SIM, SAM, the way to downgrade iOS 6 to lower unlockable version and the new one – IMEI unlocking solution.
All this methods are good but everyone has its own requirements. Without any of them you will not be able to unlock iOS 6 firmware. So let's start to find the best unlocking solution for you.
Gevey Ultra SIM for iOS 6 Unlock
Respectable company knows as Applenberry have been producing SIM unlock for iPhone for several years. Just recently Applenberry launched Gevey Ultra S for iOS 6 iPhone 4S on baseband 3.0.04.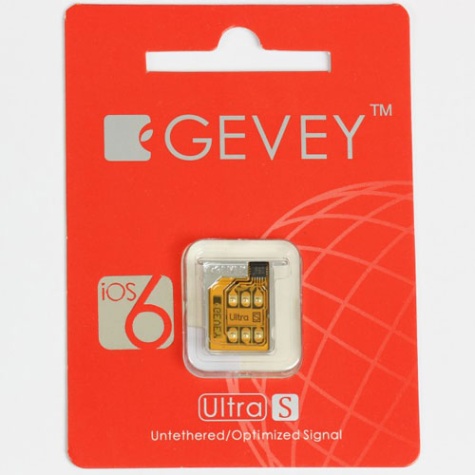 This solution is used on many iPhones allover the world and many users are satisfied with it. But this time it seems that this company can't handle with latest iOS from Apple (except iPhone 4S). More than that, Applenberry warned users not to upgrade their devices.
May be in the future we will see new Gevey SIM for iPhone 4, 3GS and iPhone 5. Who knows? But, if your iPhone isn't 4S do not update your device to iOS 6 because there is no Gevey SIM for this firmware.
SAM Unlock Ticket for iOS 6
In the mid of this Spring Sam Bingner and Loktar_Sun developed SAM tool which allows you to unlock any iPhone for free. Now you can use SAM to unlock iOS 6 too but if you have all requirements fulfilled.
This solution is working only if you have saved activation ticket and performed jailbreak using latest Redsn0w tool. But if you don't have Activation ticket your are in a very bad situation. More than that, your Activation ticket doesn't work if it wasn't saved before Apple closed this exploit.
As for jailbreak that's OK because iPhone Dev team released Redsn0w 0.9.15b2 which allows to perform many useful things. However jailbreaking process is tethered which means you need to  boot (reboot) your iPhone in tethered mode using computer and USB wire.
If you have all needed components you will unlock iOS 6 using SAM without problems and very quick. But if you don't have at least one of the components you will never succeed.
Ultrasn0w Fixer Unlock for iOS 6
Ultrasn0w is a tool that was developed by iPhone Dev team and distributed free after jailbreak. But today you can unlock iOS 6 using Ultrasn0w fixer. Fixer 6.0 version of Ultrasn0w wasn't developed by the team. It was created by msft.guy and zmaster, the developers of jailbreak tweaks for Cydia.
It is another free unlocking solution and is the first to unlock iPhone 3GS old bootrom and iPhone 4 old baseband today because iPhone Dev team always released Ultrasn0w first and only then follows Fixer.
As you read above Ultrasn0w fixer can unlock only:
iPhone 3GS with old bootrom which means that iPhone models that were launched after 29 week of 2011 had new bootrom and can't be unlocked. You can try to do it but you also can corrupt your baseband and that would be not a software problem but hardware problem.
iPhone 4 but only on baseband 01.59.00.
If everything is alright you need to update your device to iOS 6, jailbreak it, find Ultrasn0w fixer in Cydia and install it.
Nothing more nothing less, enjoy unlocked iOS 6 on iPhone.
Downgrade iOS 6 to iOS 5.x.x
This method is good too but as you may guess has its special requirements too. If you want to downgrade iOS 6 baseband to iOS 5.1.1 or any other firmware you need to have saved SHSH blobs of the firmware you want to downgrade to.
You are able to downgrade iOS 6 to any lower version and then unlock it using Gevey SIM, for example, which not bad too. But what should you do if you didn't have SHSH blobs?
Well, the answer is – nothing, because it is the same situation as with SAM Activation ticked here. Only SHSH blobs that you save while Apple still signed it fits the process, meaning, today you can save any blobs except of iOS 6 blobs.
If you have SHSH blobs you can use Redsn0w tool and iOS firmware files on your computer and successfully complete downgrading process.
But, we can nothing to do with it if you don't have those blobs.
Factory unlock iOS 6 on any world carrier/network [IMEI]
Finally there is legit and 100% working method to factory unlock any iOS 6 iPhone 5, 4S, 4 and 3GS baseband ans till be unlocked forever. This method is know as iPhone IMEI unlock method and you can use it to free your iPhone from any network around the world. But what is more amazing is that you will be able to use any SIM card / carrier you wish permanently.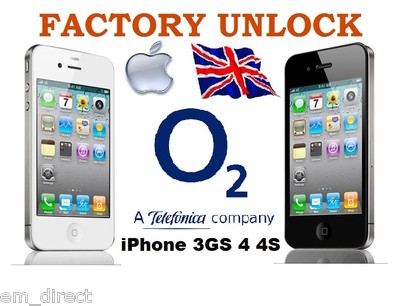 For whatever one may say but this is the best way to use IMEI to unlock iOS 6 because it fits almost all iPhone models even iPhone 5 and there is no need to care about baseband updating, jailbreak as well as Activation tickets or SHSH blobs. The only thing that is needed is your iPhone IMEI number and that's it. The all things will do IMEI unlocking service.
It is important to know to which carrier your iPhone is locked. The best way to find it out is to use network checker of iPhone IMEI, using the link you can do it for free.
After you know it, just contact with the service you know it is legit, pay the price and after some time (from ten minutes to 8 days, it depends on the carrier to which your iPhone is locked, enjoy unlocked iPhone running iOS 6 or any other iOS firmware or baseband version as well as old and new bootrom on iPhone 3GS and bootloader.
The only thing. You have to choose only legit service that provides only official unlock and guarantees not to void the warranty and put iPhone IMEI number in the white list of Apple database. You really have to know it because there are so many scam sites on the web that only want to get your money and nothing give back.
Our team recommends only official iPhone Factory unlocking services that may help you to unlock any iOS 6.0 baseband:
But there is one special iPhone IMEI unlock service that offers factory iOS 6 unlock for the lowest price on the web and with more world networks / carriers to unlock. It is really the cheapest service and you can compare prices. Also there are some solutions for blacklisted iPhone IMEI (reported as stolen or lost) but not for all.
Also if you know that your iPhone is locked to AT&T use this link without a doubt and get fastest unlock you have ever met. You can get it just in 10 minutes after making an order and it is real and legit. This service is definitely the cheapest one on the Internet.
As you see all depends on the carrier, the time and price. Here below you can look at the table of the carrier, iPhone version and the time of performing unlock. Here only the small list of the popular operators in different countries allover the world. It was taken from the cheapest IMEI unlock service which I've mentioned above. Also only this service offers iPhone 5 unlock in all countries where you can buy it officially.
| | | |
| --- | --- | --- |
| iPhone Model | iPhone carrier | End Time of Unlocking |
| 3G/3GS/4/4S/5 | AT&T Express Premium unlock | 10-60 minutes |
| 3G/3GS/4/4S/5 | Virgin Australia | 1-4 days |
| 3G/3GS/4/4S/5 | Vodafone BLOCKED Australia | 1-4 days |
| 3G/3GS/4/4S/5 | Claro Brazil | 12-24 hours |
| 3G/3GS/4/4S/5 | Movistar Chile | 2-5 days |
| 3G/3GS/4/4S/5 | Telus Canada | 3-24 hours |
| 3G/3GS/4/4S/5 | Telenor Denmark | 12-48 hours |
| 3G/3GS/4/4S/5 | SFR France BLOCKED | 2-8 hours |
| 3G/3GS/4/4S/5 | Vodafone Ireland | 3-6 hours |
| 3G/3GS/4/4S/5 | T-Mobile Netherlands | 1-2 hours |
| 3G/3GS/4/4S/5 | Telenor Norway | 12-48 hours |
| 3G/3GS/4 | Telia Sweden | 1-7 days |
| 3G/3GS/4/4S/5 | Swisscom iPhone | 3-6 days |
| 3G/3GS/4/4S/5 | Orange UK | 1-4 days |
| 3G/3GS/4/4S/5 | O2 UK | 3-8 days |
| 3G/3GS/4/4S/5 | UK – 3 Three Hutchinson | 1-4 days |
| 3G/3GS/4/4S/5 | Vodafone UK BLOCKED | 5-14 days |
| 4 / 4S | Sprint USA | 1-4 hours |
Note: If you didn't find your carrier in this table it didn't mean that it wasn't in the list of the official service. This is just a small piece that shows the difference in time of unlock for different operators around the world.
Conclusion
Now you really know what method suits you best. You can unlock iOS 6 in several ways but you will never have a chance to update your iOS firmware and still be unlocked except you have factory unlocked iPhone. Also you will never have a possibility to use any carrier at the same time just changing them if you don't have factory unlocked iOS 6. This can be done only after the IMEI method and I think that it is the best solution for your iPhone, because if you do it once you will enjoy it forever.
But you better hurry up because there are rumors that iPhone unlocking will be illegal after 2013 but with one condition, if you will buy iPhone after the January 2013 you will not be able to unlock your iPhone except the carrier will allow you to do it. And that is really sad but good chance for AppleNberry or iPhone Dev team to create something really new to unlock iOS 6 on iPhone.