How to Downgrade iOS 6 Baseband 04.12.02 to 04.12.01 / 01.59.00 on iPhone 4 For Gevey Sim Unlock
I'm sure that all iPhone users who updated its device to iOS 6 found a lot of new feature there. And it is not a sin to enjoy all of them. But what you should do if you used to Gevey Sim unlock for 04.12.01 baseband or Ultrasn0w unlocking tool for 01.59.00 baseband on iPhone 4. It is not a secret that there is no Gevey Sim for iOS 6 or Ultrasn0w available.
Well, there is one way to downgrade iOS 6 04.12.02 baseband to 04.12.01 / 01.59.00 if you fulfill all requirements given below. And listen to my advice: DO IT quickly because there is the information that Apple will close APTicket and SHSH blobs exploits and make iOS downgrade impossible.
However if you want to unlock 04.12.02 baseband downgrade is not the only way. Forget about Ultrasn0w and Gevey SIM because there isn't clear if we will see them in the near future. The alternate way to unlock iOS 6 baseband 04.12.02 is to use legit and cheap IMEI unlocking service. You can find the best that can suit you.
As you may guess you need to have saved SHSH blobs of iOS 5.1.1 to successfully downgrade iOS 6 baseband 04.12.02 on iPhone 4, so read what the key things you need for this process.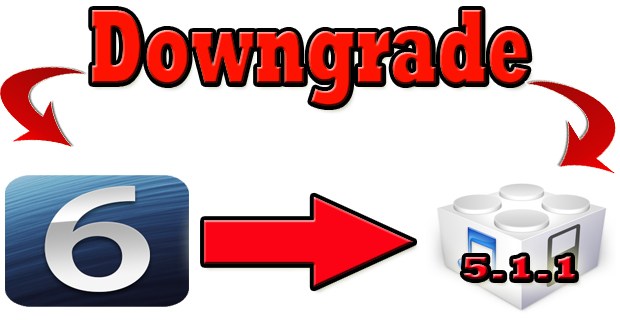 Requirements
If got all the stuff we can start but there is one thing. If you backed up SHSH blobs on your computer you can downgrade iOS 6 here, but if you did it in Cydia server than use steps below.
Downgrade iOS 6 BB 04.12.02 to 04.12.01 / 01.59.00
Step 1. If you have SHSH blobs stored in Cydia server you need to make sure that your hosts file is pointing to this server, not Apple server. In case you don't know how to do it you can find the full tutorial guide using this link.
Step 2. To perform step 1 use TinyUmbrella tool and iTunes will have Cydia server in Advanced settings.
Step 3. Take your iPhone 4 and connect it to the computer using USB cable.
Step 4. Turn your device off.
Step 5. When you switch your iPhone off you have to enter DFU mode. If you are new one for this process go here for detailed instructions on how to put iPhone into DFU mode.
Step 6. Now open iTunes and holding Shift on Windows or Option (Alt) on Mac click Restore button and select iOS 5.1.1 IPSW you have downloaded above.
Step 7. During downgrading process you will get 1015 error in iTunes. There are two ways to fix it. You can use this link and fix iTunes 1015 error or download RecBoot for Windows or Mac and then use this tool to successfully downgrade 04.12.02 on iOS 6 iPhone 4 to 04.12.01.
That's it. Now you have iPhone 4 on 04.12.01 baseband runing iOS 5.1.1 and can unlock it using Gevey Sim Method.
Update: Alternatively you can use paid services like ATT-iPhone-Unlock.com to factory unlock any iPhone and iPad Models.