New app from Facebook has been recently released and this new app is called Facebook Camera and you can download it here.
Nowadays Facebook take the main part in many lives. You can use it not only to communicate with friends and share info but make revolutions. Many people from around the world use Facebook for getting fresh info about anything.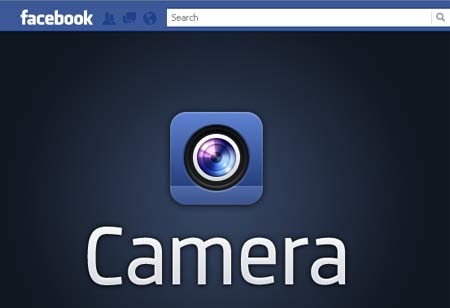 And one of the most popular service is photo sharing on Facebook. That's why we will talk about Facebook Camera app that allows you to easily share photos to Facebook.
If you download Facebook Camera app it allows you to like a photos, post comments, add filters, tag your friends and view new photos recently added by your friends.
Facebook Camera App Features
Upload many photos at once
Edit and filter photos
Tag friends
Use News feed to see your or friend's photos
Post a comments or some other info
Great design
News feed is the main screen of this app for Facebook, but this news affect only photos. Just sort the stream to show photos. There you will see picture from the Camera Roll and the button to open iPhone Camera.
As I said you could like and comment pictures. The Like button with post a comment is situated on the bottom of each photo. You can see numbers of likes and comments.
If you want to know who leaved comment or Liked the photo just click on numbers/comment and you will see popup windows that shows recent activity.
To zoom the photo – just tap on it just like in Facebook for iPhone app. You can view photos and post any information concerning the photo (names, addresses, events, jokes and a lot more). You can share photos tapping share button.
Facebook Camera is really cool app and it's available on iTunes for free. You can use this link to download Facebook Camera and enjoy it on your iPhone, iPad 2 or iPod Touch.
READ MORE +