As we told you earlier today, Apple is about to use the new NFC technology in its next-generation iPhone 5 and such information was presented by one Chinese website along with the pictures of the new NFC iWallet chip. It seems that this information can be trusted because Apple filed U.S. Patent No. 8,255,323.
Apple NFC wallet patent allows us discussing the possible ways of how this company can use it. How is it going to handle mobile payments? When Apple is to enter the new market? Will it ever enter it?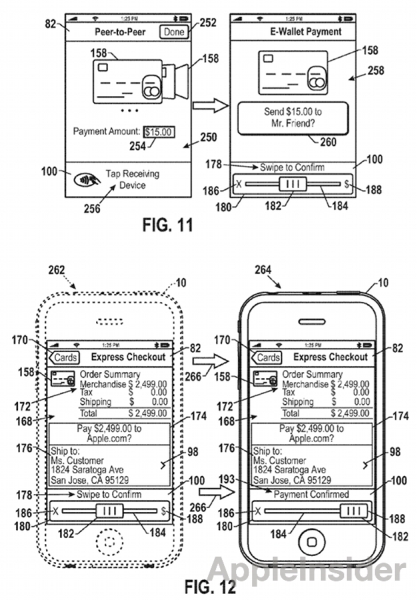 Apple Mobile Payment NFC
The new '323 patent called "Motion based payment confirmation" can be integrated into the payment solution by Apple. What does it describe?
According to Appleinsider, this document shows a GUI (graphical user interface) for mobile payments or, in other words, payments made on a gadget such as the iPhone. It can also participate in wide-ranging transactions via a chosen payment instrument.
The new Apple NFC wallet patent will let users purchase and confirm their financial transactions, according to the abstracts from the document. This "solution is safer" than ordinary buttons "OK" and "Buy," the company believes.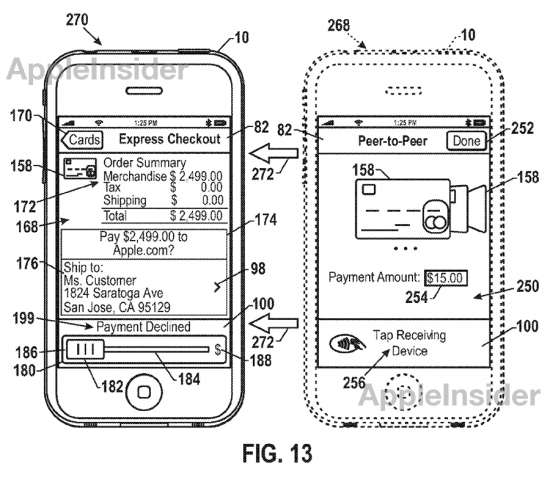 More Details
As the papers state, Apple mobile payment NFC technology will let two NFC devices communicate with one another. Users will be able to connect to an online store via their gadgets and "communicate with an external server."
The Cupertino-based corporation has not mobile payment system with NFC yet. At the same time, the new iOS 6 should offer the Passbook application, something like an eWallet. This iOS 6 app will not support electronic payments at first, but it might in the future.
Maybe the iPhone developer just investigates the NFC-based payment systems for now and intents to implement it in its future products. Will this future start soon? Can it coincide in time with the release of the next smartphone?
Follow our iPhone 5 news to learn more.
READ MORE +