Users who are new to Apple products wish to find a fast way to check iPhone model or models of devices other people are using. Is there a way to quickly distinguish between iPhone 3GS and 3G? How can you know where iPhone 4S and where iPhone 4 is as they look so identical? Also youi can find out how to decode IMEI number and see iPhone model, country and many more interesting factsabout your gadget.
iPhone Model Check Guide
I have had this problem before. Just when I got the first iOS smartphone [it was a gift, I didn't purchase it myself] I had no idea what my model was. I actually didn't care that much but one day I needed to answer the question, "What is my iPhone model?"
I came across some awesome tips and tricks. I will share them with you so that you have no problems in discovering which model of iPhone you or your friends have.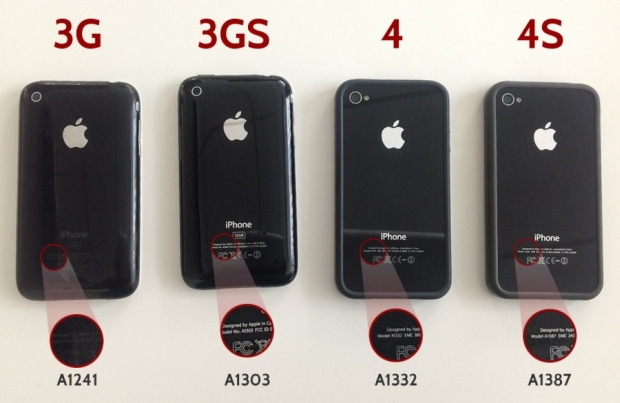 How to Find iPhone Model Number. Method 1
The first method is very easy. Just turn your iPhone on its back and take a look at the numbers of your model under the smartphone's badge. It is not Serial Number and you can decode it here. Just look for 5 symbols begining with A.
iPhone: Find Model Number
A1203 is the original handset model [GSM version]
A1241 stands for iPhone 3G [also GSM version]
A1324 identifies the Chinese iPhone 3G
A1303 is for the GSM version of iPhone 3GS
A1325 identifies the Chinese version of iPhone 3GS
A1332 is for the GSM version of iPhone 4
A1349 is for the CDMA version of iPhone 4
A1387 is for GSM & CDMA version of iPhone 4S
A1431 identifies the Chinese version of iPhone 4S GSM
A1428 is for standard GSM models of iPhone 5 in the U.S.
A1429 is for normal CDMA models of iPhone 5 in the U.S.
A1442 identifies the Chinese iPhone 5 CDMA model
It is even easier to find out what iPhone version you have:
iPhone 3G is version iPhone1,2
iPhone 3GS is version iPhone2,1
iPhone 4 (GSM) is version iPhone3,1
iPhone 4 (CDMA) is version iPhone3,3
iPhone 4S is version iPhone4,1
iPhone 5 (GSM) is version iPhone5,1
iPhone 5 (CDMA) is version iPhone5,2
How to Check iPhone Model Number. Method 2
There is another way on how to find out your iPhone model. You should use iTunes.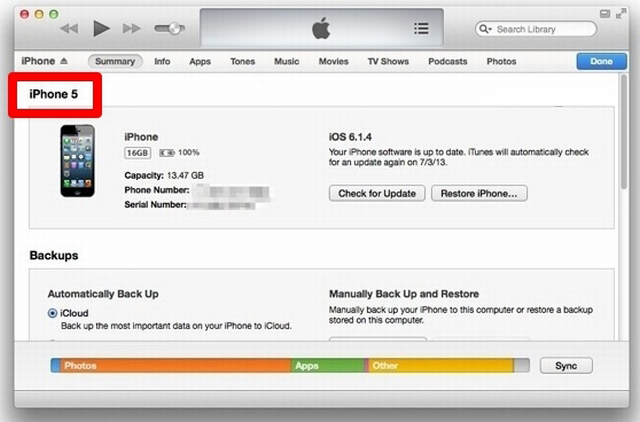 It is necessary to plug the iDevice to your PC or Mac and launch iTunes.
Take a look at the left menu of the program and click on the iPhone. You will get all the information about your model in the summary.
READ MORE +