If you want to add iOS 8.1 animated boot logo on your iOS 8 / 8.1 iPhone, iPad, iPod touch device and you don't know how to do it. Please follow this few steps to quick set up.
On iOS animated boot logos isn't a factory feature that is establish by default. With the help of a Cydia tweak under the title 'Animate iOS 8? now users can add animated boot logo in iOS 8.1 to their jailbroken device such as iPhone, iPad or iPod touch that run iOS 8 or above version.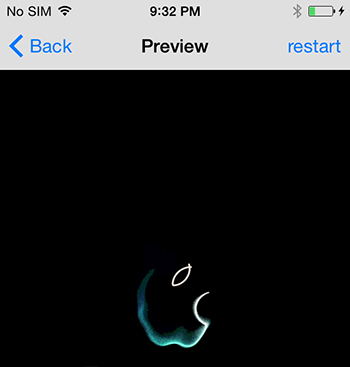 Before starting to add iOS 8.1 animated boot logo to your iOS device check the requirement. You should have a jailbroken iPhone, iPad or iPod touch that runs iOS 8 or above version.
Now follow these steps:
Step 1. Please launch Cydia and find the tweak called 'Animate iOS 8?.
Step 2. After you have found, click on it and install this tweak.
Step 3. Once the installation is finished, push the Home button and then open the Settings app.
Step 4. Scroll down and click on BootLogo to open a boot animations list. At present you can see just two built-in boot logos. Now we need to add in animated boot logos.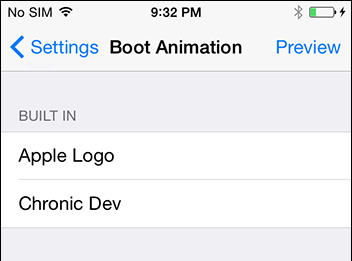 Step 5. Close the Settings app, and go back into Cydia and then click Sources.
Step 6. Open the BigBoss storage and move to Addons (BootLogo).You will find here a animated boot logos list for your device.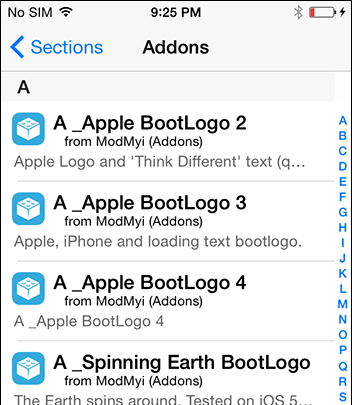 You will have to search to find an appropriate fit, this list contains basically all kinds of boot logos from older iPhones to iPads and iPod touch devices.
So if you are an iPhone 6 / 6 Plus owner, animated boot logos that have been created for the resolution and screen size will really enriched your device's start up. As Apple won't include animated boot logos to its devices iOS lineup in the near future.
READ MORE +