You can easily stop updates from App Store if they annoy you. It is possible to do this for particular titles only. If you are running iOS 9 and have a jailbroken smartphone you can follow the guide below and enjoy getting less frustrate on your iPhone.
Not all iOS versions can be jailbroken. For example, you can jailbreak iOS 9 – 9.0.2 using Pangu tool for Windows but you are not ableto jailbreak iOS 9.1 or 9.2. Apple is testing iOS 9.3 already and while you can compare iOS 9.2 vs iOS 9.3 based on speed test you are not able to jailbreak the most recent beta firmware version yet.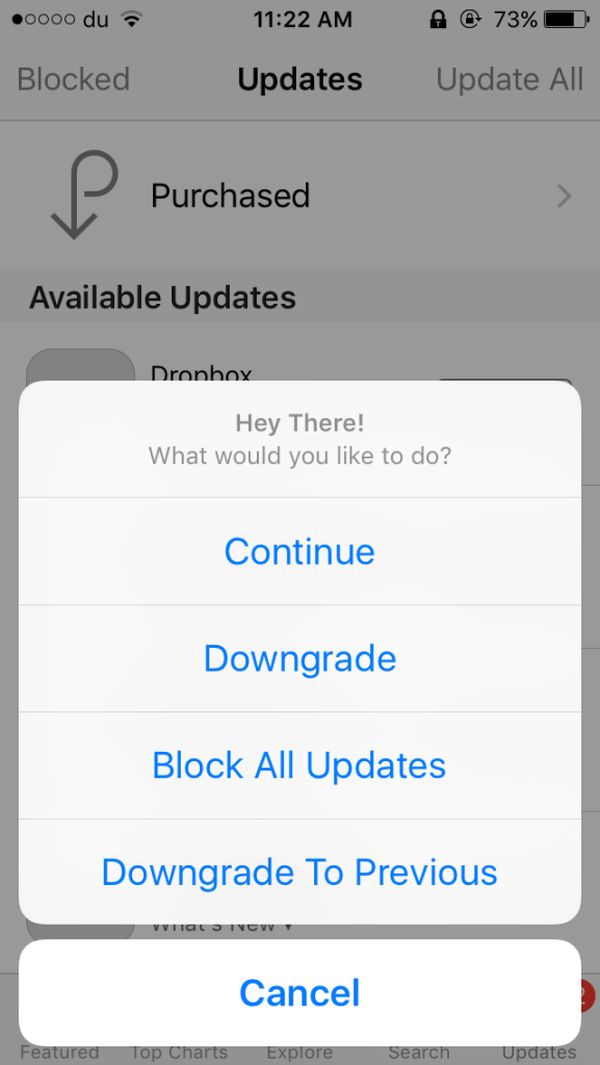 How to Block Automatic Updates iOS 9 Instruction
Step 1. Make sure you have Cydia on your iPhone. This means you are jailbroken.
Step 2. Download App Admin program from http://beta.unlimapps.com/ and install on your smartphone.
Step 3. This is a popular tool that allows downgrading apps from the App Store and now block some programs from being automatically updated.
Step 4. Open App Store program. Choose Updates Available menu and click on Update option next to the application you wish to block from updating [here is how to downgrade iOS 9 app to previous version using the same cool App Admin jailbreakable tool for iPhone, iPad and iPod touch]. Select Block All Updates feature for this app and it will be no longer upgraded on your iOS 9 iPhone.
Step 5. If you ever want to unblock the updates option you can click on Blocked option [find it in the top left corner] and swipe the application to the left. You'll be able to select Delete option and the application will appear in Updates Available section once again.
The tweak removes applications you have blocked from Updates Available list on your device.
READ MORE +