With so many iOS 9.3.2 bugs many users can't wait for official iOS 9.3.3 release date. It should happen soon since Apple has already seeded the first iOS 9.3.3 update to developers. If you are a registered dev you can download iOS 9.3.3 beta 1 and test all the minor changes that would hopefully make the known problems disappear.
Many users are unhappy with iOS 9.3.2 release [there are some new Android features inspired by iOS 9]. This firmware version was supposed to bring minor changes without any new issues. However it didn't fix the problems for 9.7-inch iPad Pro users and many iPhone owners.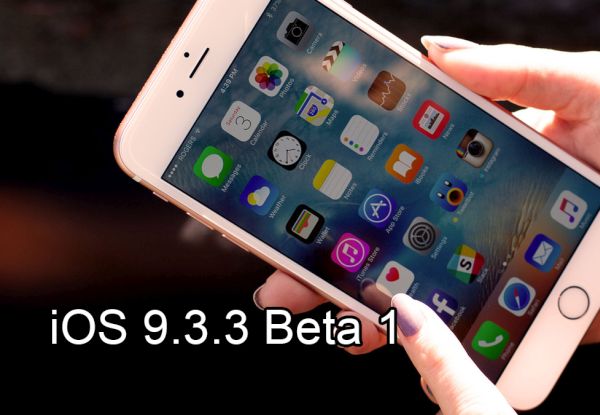 Hopefully once developers install iOS 9.3.3 beta 1 they will be happy to report no issues. Of course, it is only possible to learn about problems, bugs and issues while using the firmware every day. Still devs do a great job by testing betas and helping Apple to solve things right away and avoid bringing more problems to the public release.
How can you install iOS 9.3.3 first beta? There are some requirements you have to meet before you get a chance to update to this iPhone, iPad and iPod touch firmware beta. Firstly, you have to be a registered developer and access Apple Dev Center. Secondly, you have to have registered UDID [here is how to locate your Apple Watch UDID in case you need it]. Thirdly, you should have desire to test new and upcoming mobile platforms for 'fruit' devices.
If you meet all the requirements above you can download iOS 9.3.3 beta 1 through direct links offered through Dev Center or install 9.3.3 first beta via OTA-update.
READ MORE +