iOS 6.1 Features List for the iPhone, iPad and iPod touch
The new version of Apple firmware released for its mobile devices has a lot of new features in iOS 6 then the company released iOS 6.1 beta. But for now they can be tested by developers mostly, and you can also learn more about following iOS 6.1 features and imagine how much you might like the inventions and improvements that the Cupertino-based company will introduce to public in the future.
The beta version of new operating system was updated more than a week ago. Its beta version promises a few interesting options that will be available to all iPad, iPhone and iPod touch customers once Apple releases the final iOS 6.1 with features that sound curious and must-have. Here is the iOS 6.1 unlocking SAM method in case you have updated your iOS.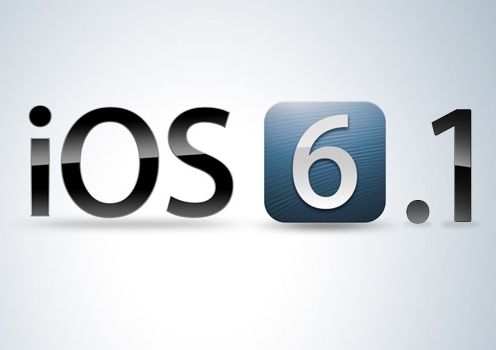 Siri Improvement
Users who like Siri assistant will get an update for this smart program among other big iOS 6.1 features. As you have guessed the beta operating system has been torn down by testers who revealed everything that Apple has added to iOS 6.1 beta and will improve in the final version of this firmware.
Right now Siri doesn't let iPad, iPhone and iPod touch users purchase movie tickets. But the iOS 6.1 features will make it possible not only to check for film times but also to buy tickets via Fandango application with the help of your personal assistant. You can check out how you will be able to buy tickets using Siri because we have already written about that.
New Apple Maps
Users who have updated to iOS 6 or 6.0.1 don't like Apple Maps program with its many errors, mistakes and mistypes. The "Report a Problem" option is difficult to notice it is so tiny, but this function is improved [enlarged] in iOS 6.1 beta. The Cupertino-based company hopes that its customers will help to make Apple Maps better by reporting issues via this button. Now you can read about iOS 6.1 Maps update more.
Other iOS 6.1 Options
There are a couple of others iOS 6.1 features worth mentioning. The beta version introduces new music controls for the lock screen. Users should like this new experience as it will be much easier to navigate through your iOS songs.
We are sure that the final 6.1 firmware will offer other improvements as well as bug fixes by Apple. We just don't know when it is finally launched for public use.