Apple Made An Update For App Store in iOS 6
Tonight, Apple updated the search  section in the App Store for iOS 6, in which the usual list of application icons replaced by larger and more visible Cards. The changes were made for the online store version for iPhone and iPad in the upcoming iOS 6 release which is expected this September together with iPhone 5.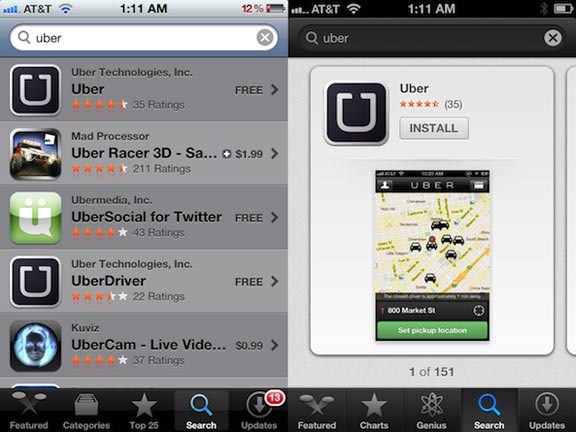 Remember that in April it was reported that Apple is working on App Store updating with ranking algorithms which are integrated by the Chomp company. Californian giant bought the service to improve search section in the App Store on mobile devices and on desktop solutions, implementing a startup team in its division, the mechanisms responsible for sorting and purchasing digital content.
New search for applications in iOS 6 features traits of Chomp mobile client. Now, instead of a list of icons in the App Store you can see card where you can see short review of applications. In the iPhone App Store version now you can see card with the program on full screen, and on the iPad screen you can see just six iPad apps cards. Just swipe left / right or up / down to view your search results.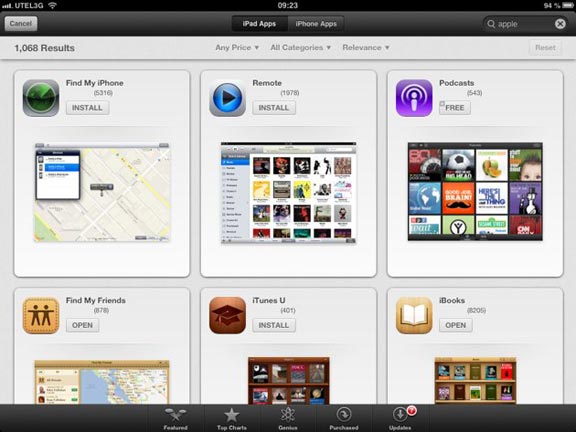 In addition to changes in the interface section of App Store search advisory service Genius has become active too. Now you can analyzing information about the acquired applications and comparing it with a database of purchases of other users, Genius offers the most appropriate name. In addition, a section of the purchased apps and search for podcasts.
Unlock iOS 6 [Available Methods]
It is really interesting to scroll apps in updated App Store for iOS 6. These cards show the most of the app and you can decide to download it or not by viewing its screenshot. But I think that there will be those who won't like the innovation in App Store because there are always those who don't like innovation – conservatives.
Let's wait for iOS 6 launch and only then we will be able to talk about App Store update and other features of the new iOS.