Get iOS 6 Beta 2 Download Links Here!
Apple developers can get iOS 6 Beta 2 download links right now and we expect those links to appear in free access for everyone else who's just curious about what fixes will the new beta bring very soon. As it was expected earlier Apple released the second beta version of the iOS 6 operating system just a few hours ago. Firmware update is aimed to correct existing errors within the iPhone, iPod touch and iPad. Apple Developers with authorized account are more than welcome to download the second beta of iOS 6 for the iPhone 4S, iPhone 4, iPhone 3GS, iPad 3, iPad 2 and iPod touch 4G right now.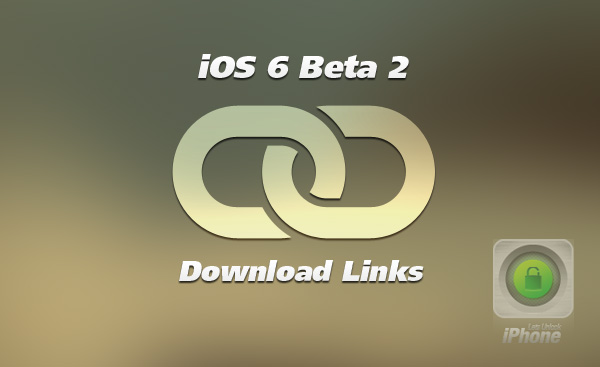 New build has number 10A5338d and includes 14 builds for various iOS-devices models, including Apple TV. Sources that already tested the new build also claim that iOS 6 beta 2 is quite crude. That's why it's only recommended for testing applications compatibility. So if you plan to install the iOS 6 beta 2 onto your device it's better to be sure to back up all the data on your device. Update: read the article about iOS 6 unlock possibilities for iDevices.
The full list of new firmware features is still unknown but now it is known that during the update the gear icon is now animated. Other changes in iOS 6 beta 2 will appear on our site soon are here.
iOS 6 Beta 2 download links for iPhone, iPad 2, 3 and iPod touch 4G are as it always happens with beta releases can be only officially downloaded by authorized developers that participate in the Enterprise Program and  iPhone Developer Standard Program. If you are an Apple software developer then download iOS 6 beta 2 right now in the iOS Dev Center here.
As always, our resource can offer more and the links for downloading iOS 6 beta 2 will appear on our site as soon as they will leak into the web. So be sure to check back regularly and also follow us on Facebook , Twitter, G+ and by RSS to always stay ahead of the train.
Here is the final iOS 6 Download Links for all iDevices:
Hot update – direct links for iOS 6 beta 2 are already here: