iOS 6 Beta Baseband Versions Overview [2.8.01 / 04.12.02 / 05.16.06]
Lots of people has already upgraded their devices to unofficial iOS 6 beta release and it's interesting that iOS 6 beta baseband versions are different from ones in let's say iOS 5 or previous ones. There is already an iOS 6 jailbreak, yes it's not public but it already exists and we can count on it sooner or later. That's why when the public release of the jb tool by MuscleNerd will be ready, we would (hopefully) be able not only to install Cydia and third-party apps but to unlock our iDevices as well.
In this post you will see only baseband of beta version, use the link to see latest iOS 6 baseband for iPhone.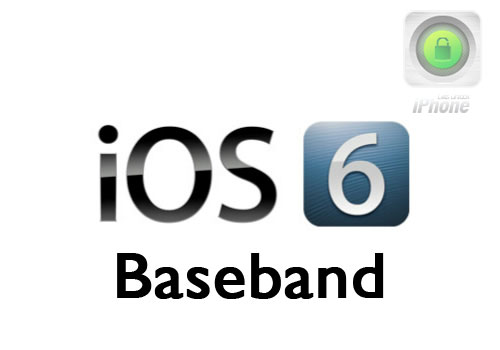 According to our latest experience baseband versions for all three iPhones supported by the newest iOS were changed. Not much joy about this but we should expect such baseband upgrades in the new IPSW. It's pretty common practice by Apple's software developers.
That's how iOS 6 Beta baseband versions looks like:
iPhone 4s – 02.8.01
iPhone 4 – 04.12.02
iPhone 3gs – 05.16.06
As we can see baseband numbers has changed for all thee gadgets what makes their unlock impossible at the time. None of popular solutions available right now (free or paid) can manage those iOS 6 beta basebands. First of all, ultrasn0w and SAM unlock won't work even if you have saved unlock tickets somewhere on your PC as there's no jailbreak for iOS 6 at the moments. SIM interposers like Gevey Sim, Turbo Sim or R-SIM won't work as well.
From now you can perform tethered iOS 6 Beta jailbreak using the latest version of Redsn0w 0.9.13dev1. Actually it won't support Cydia integration for now but still the jailbreaking process give you the ability to access the iDevice file system. (restore SAM Activation record and unlock your iPhone)
Since there is at least three months until official iOS 6 release we have nothing to worry about. We must rely on fast jailbreak appearance to test the software unlocking methods and Chinese interposer manufacturers to deal with new baseband versions. Also, if there will be no unlock for a long time after official firmware release – there's another way out. First of all, you can downgrade iOS 6 baseband right now. Also, with help of newer redsn0w, sn0wbreeze or whatever the new jailbreaking tool's name will be user could preserve his iOS 5.x unlockable baseband version and try to use the solution that worked earlier.