iOS 6 Jailbreak Tweaks That Are Dead
With the newest firmware release some of the iOS 6 jailbreak tweaks were killed by Apple. Last year, with iOS 5 release firmware developers from Cupertino implemented more than 20 additions to it inspired by jailbreak tweaks. We will see if the history repeats in the near future but already today we can state that iOS 6 already killed some of the jailbreak tweaks. Check out which tweaks are 100% compatible with probably latest 5.x iOS family and let's take a look which of the Cydia tweaks became obsolete with the new Apple's OS release.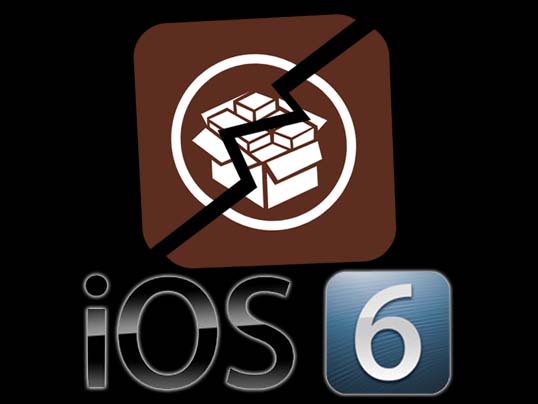 StayOpened
As user can now download multiple apps from iOS 6 App Store without relaunching the app again and again there's no need in this tweak from now on.
Pull to Refresh for Mail
The tweak that was released few years ago allowed to refresh the mailbox folder by pulling the content. Now it's the native iOS feature.
3G Unrestrictor
As FaceTime calls over 3G are now available by default, you won't need to pay extra $3.99 to get this feature for your iDevice. However, the feature will be available only for iPhone 4S and iPad 3 (aka new iPad) by default according to Apple's iOS 6 compatible devices list. So maybe developers of 3G Unrestrictor should just update the tweak for the new reality.
QuickTweet
Tweak allowed to send tweets from Notification Center. Now it's available by default.
Facebook This and Fusion
As now Facebook is integrated into iOS tweaks that allowed to post to the most popular social network within iOS native interface.
AssistantExtension
As Siri now supports sports leagues including NFL, MLB, NBA, NHL, NCAA, English Premier League, and more stuff like AssistantExtension are now of no use.
International Location for Siri
As the virtual voice assistant support over a dozen languages and is available in many new countries, International Location jailbreak tweak won't be helpful anymore.
PhotoMail
Feature of attaching photos and videos directly to email right from Mail app is now built-in, PhotoMail will be a relic from now on.
Fullscreen for Safari
Tweak's name talks pretty much for itself  and it is slain by iOS 6 again. Now Safari lets you switch to fullscreen mode by default (but only in landscape mode)
BannerDisable
This tweak has lost the battle with brand new "Do Not Disturb" iOS 6 unlock feature.
What do you think of those dead iOS 6 jailbreak tweaks? Do you think Apple borrowed some of them to make iOS firmware even better. And what next tweak will appear after official firmware's release? What would you personally like to change?
Update: Now here is the possibility to perform iOS 6 Cydia install and test apps and tweaks so do it quickly.