iOS 6 Release Date Appeared In Analytics Logs
A piece of fresh information about iOS 6 release date. We've got one more proof that the newest firmware by Apple will be released during WWDC 2012 event in June. One of the iOS apps developers told 9to5mac that some of his colleagues are already dealing with iOS 6. The same source reports that he mentioned the iOS 6 line while collecting Apple's firmware versions from some kind of analytics software. There's no precise info about that line appearance time. The source reports that happened somewhere during past week.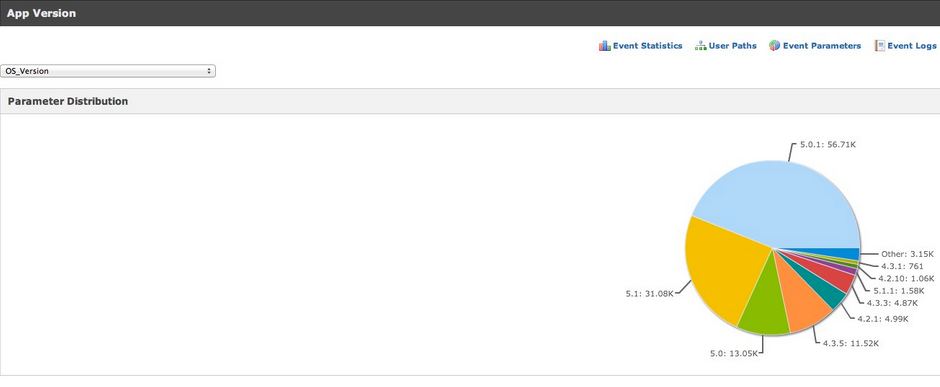 Besides that 9to5mac says that there are others developers which reported about those changes in the end of April. Considering the written above we can assume that Cupertino company is already testing new iOS compatibility with already existing and upcoming applications from the App Store. The same process with new iOS appearance in developer usage logs happened last year as well. FutureTap developer reported that they had the first iOS 5.0 device crash. What is interesting the release of iOS 5.0 features occurred in early June 2011 at Apple's World Wide Developers Conference. Sound familiar, right?
The rumors also say that one of the most expected features of iOS 6 is the new 3-D maps. Lots of sources say that Apple is intended to refuse Google Maps services and use another maps supplier. Despite the close collaboration between two companies (Google Maps was a built-in app since iPhone was first introduced and Google always was a default search engine in Safari) they relations get worse and worse with time. That could cause some dramatic changes in some usual parts of iOS.
The same guys from 9to5mac truly believe that Apple will introduce new maps engine along with iOS 6 at WWDC12. The company could refuse the search giant services and use own solutions instead. It is expected that new maps will use amazing technology of three-dimensional  landscape rendering. They will be able to fully replace the Google Street View. The new maps will be based on C3 Technologies solution, which Apple recently acquired along with all the development rights.
It is unknown whether these innovations will remain at the rumor stage or maybe find a way to get to the new version of  iOS. Although it is safe to say that Apple will use only the best ingredients in its mobile OS (like the desktop one, though). There's no much time left till WWDC 2012 so we'll find it out very soon. One thing we can say for sure: there will be a very large number of rumors before the event. We'll also wait for the new iOS to see which software improvements will Apple being to it. Depending on that most advanced hackers will determine the iOS 6 jailbreak difficulty level. Remember that it took months to find all the exploits to jailbreak iOS 5.1.
I would like to know the opinion of our readers about the potential change of iOS 6 release date and its new features. How often do you use the built-in applications? Would you prefer a third-party software? Are you satisfied with current apps and specifications? Share your thoughts in the comments below.