iOS 7 beta 3 Release Date and Downloading Will Come in July
Famous source BGR reported about iOS 7 beta 2  a few hours before the release of firmware. Today, this same source conveyed that the release of the third beta version of iOS 7 will take place on Monday, July 8. Thus, you will be able to download iOS 7 beta 3 in two weeks after the second beta.
On Monday, Apple issued iOS 7 beta 2 firmware. The second beta version of the new OS came two weeks after the launch of iOS 7 beta 1, which, in turn, went into the day of the seventh iOS presentation on June 10.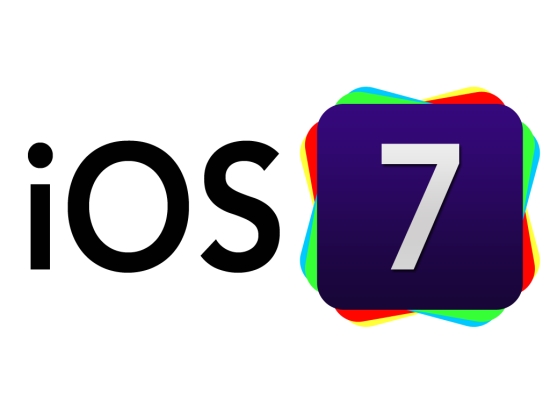 Such a break between test builds of iOS 7 is consistent with previous versions of the Apple OS. Here below you can see the average lifespan of iOS beta versions:
Beta 1 – 14.75 days
Beta 2 – 15.4 days
Beta 3 – 15 days
Beta 4 – 18.6 days
Beta 5 – 17.8 days
Beta 6 – 11 days
It is noteworthy that the observers appointed another day for iOS 7 beta 3 downloading and that will be on Wednesday, July 10. They justified the date relying on "historical experience". Although there is no guarantee that we wil see it on that date. According to the forecast of the same analysts, the final version (Gold Master), is gonna be released on September 10 – the day of the iPhone 5S announcement.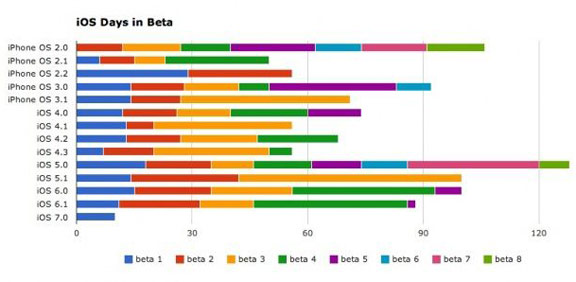 As to iOS 7 beta 3, we can look at the second version. You can read more about iOS 7 beta 2 features and predict what we will see in the third test firmware.
Final and public release of iPhone 5S and iOS 7 we take place on September 20. that will be the same as last year with iSO 6 and iPhone 5. However you may know that Apple is unpredictable sometimes and the things may go not this way.
If you don't want to miss anything, stay tuned with us and get only latest and freshest info.