Do You Know How iOS 7 Will Look Like? [Concept Video]
The secret to making a good iOS 7 concept is to take into account the basic rule of Apple – the company had not fundamentally change the system's interface. As a rule, it is about the implementation of some specific elements of iOS, such as Siri, Spotlight, Notification Center or panel multitasking. However, we all want new improvements in each successive version of the mobile operating system from Apple. In this article, we will focus on superior iOS 7 concept video, developed by designers ALManimation.
The idea came from the same desktop screen of Siri, which can be seen when running the assistant. The only icons have been replaced by those that are in the system by default. According to the designer, when he started making the concept, he knew of the existence of a "quick setup" on Android. This is confirmed by the words of his friends. The developer has found an application that has a similar design of the interface and some of the same functions. This was the perfect example for the creation of what you can see in the screenshots in this article.
It is really an interesting idea and you can compare it with rumors about iPhone 5S running iOS 7. This new Apple products are predicted to be launched this summer.
Edit mode feature showcased in the iOS 7 concept is the ability to move the menu items which is very useful and convenient at the same time. Because the idea, as you have seen in the screenshots above, is a list of quick settings by moving some of its elements. It is a very important aspect for convenient use. In addition, you can hide the unused items, thus shortening the list and select only those menu items that you are going to ask very often.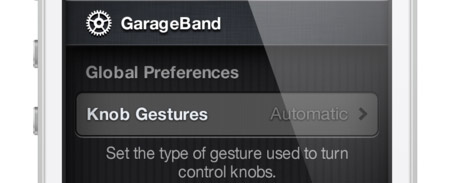 Also a very useful iOS 7 feature is the addition of quick settings options in the application list. If you use, for example, Garage Band, its settings are displayed directly in the quick settings. Thus, you will not need to dig into the application interface to find there the sound settings and other functions.
So, watch the iOS 7 concept video below and find out more:
Did you like it? Is this you are waiting for? Use comment section below to express you thoughts about this video concept of future iOS 7 from Apple company