New iPhone 5 Concept: iOS 7 Quick Settings
Would you like to see the new iOS 7 quick settings concept? After our article about iOS 7 Notification center you can see on other feature.It was designed by Andre Luis Moreira in such a way so that it could fit even the 4-inch display of the iPhone 5. The original video appeared online last week, and now it has been updated by the designer who suggests some awesome refinements to the dream features.
Below you will be able to watch the video that shows the iOS 7 concept of quick settings idea working and learn more about the whole concept.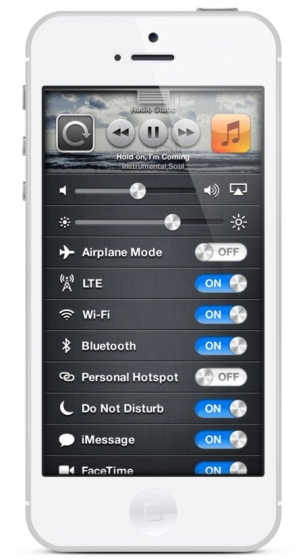 No Menu
Andre doesn't think that having the menu in Quick Settings iOS 7 features is a good idea. Instead you will find the edit mode that can be accessed once you pull the Settings pane up and get to the hidden feature with animated gears. This is how you can open more options from Settings. The edit mode might look a bit too flashy, yet you can find it functional too.
The designer has also made it possible to access Quick Settings from within apps as it is possible to enter this menu by shaking the smartphone. You can even edit text and access Quick Settings at the same time.
Watch the Video
Since so many people are waiting for WWDC 2013 to hear what Apple is to say about its next iOS 7 running on iPhone 5S, you can now watch the video with iOS 7 Quick Settings concept. Words can't describe everything, and it is always better to see how it is designed to work with your own eyes.
There are some other concepts by designers who come up with various ideas what iOS 7 update should offer users. For example, Jean-Marc Denis created a concept that makes it easy to get to Bluetooth, Hotspot and Wi-Fi by swiping down on the clock [it works on the Lock screen].
Do you think Apple might adopt the concept by Moreira or should it select another idea? How do you imagine the next version of iPhone mobile operating system? We would love to hear your opinions, so voice it in the comments section below.