iPhone 5 Front Camera To Get HD?
This year's iPhone 5 front camera can get HD-res, analyst say. Cupertino company is highly expected to drastically improve the design and performance of the sixth-gen smartphone. That's exactly what  KGI analyst Mingchi Kuo said to investors this week, "quite a few essential adjustments". The iPhone 5 camera will not only get HD format but will also move to the middle of the front panel. A solution called flip-clip (FC) is also reported to be implemented to iPhone's "second eye".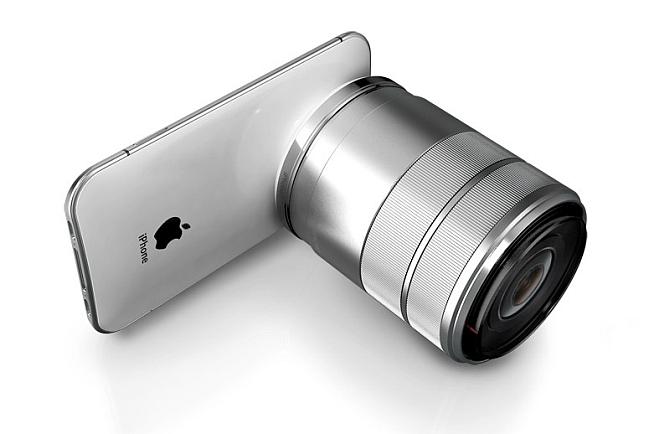 According to Kuo, the HD-format camera in iPhone 5 will fit the new 4- inch display better. By now the front-facing camera takes pictures and films video in VGA-format (that means near 0.3 megapixel). The rear-facing camera, however is expected to remain the same 8-mpx able to shoot 1080p video in HD. The only thing that can be changed in camera's tech specifications is the aperture. Right now iPhone 4S has f/2.4 value but it could be increased up to f/2.2. The camera could also be thinner, according to analyst's words, which will make the iPhone 5 design the most challenging yet.
Kuo's analysis reports that iPhone's rear camera will have a CCM of 5.55mm and a lens TTL of 4mm, down from 6mm and 4.8mm on the iPhone 4S. Fruit company suppliers are to face the unprecedented challenges during rear camera components production as the phone's design will strongly change.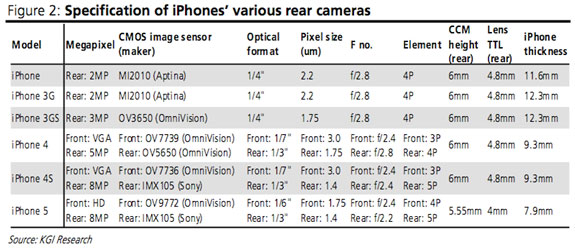 Mingchi Kuo also issued another report earlier in April. According to it, iPhone will be as slim as 7.9 mm or even less. Current iPhone 4S is 9.3 mm thick. The use of in-cell touchscreen display should save at least 0.4 mm on the next phone.
This January Sony, the company that provides CMOS for iPhone 4S, announced the development of smaller, thinner next-gen CMOS. In May those parts were tested on iPhone 5 camera concept. If those details are authentic, they could be a part of thinner six-gen handset by Apple.
Everyone is expecting Apple to release the next iPhone in 3-4 months, in other words in September-October this year. If it is so, we still have a plenty of time for various kinds of rumors and suggestions about the new iPhone 5 rear camera, design, features, name and everything else. Stay with us if you always want to be on the top of the news rush.