Check Out Pre-Order Prices for iPhone 5 In USA, Europe and Asia
Few hours ago iPhone 5 pre-orders started in nine countries and you can find out what price you should expect. The first lucky, as promised at the Apple event were residents of the United States, Canada, Australia, France, Germany, Great Britain, Hong Kong, Singapore and Japan, available in two iPhone 5 versions: CDMA and GSM, 16, 32 and 64 gigabytes, and in two colors: black and white.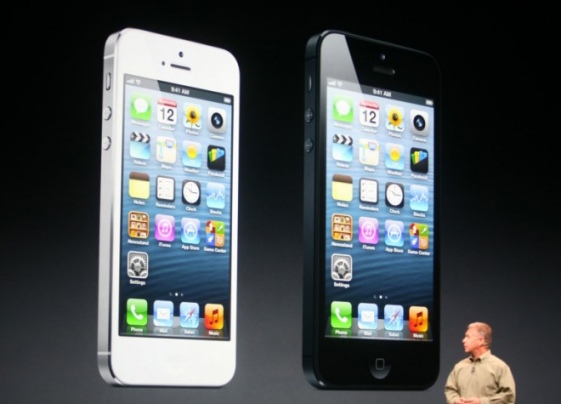 The market value of the UK and U.S. iPhone 5 starts at 529 pounds for the iPhone 5 16 GB version. In Germany and France the purchase of a smartphone without binding to the cellular operator will cost at least 679 euros. Thus, the new device was slightly more expensive than its predecessor, which cost was starting from 499 pounds and 629 euros. Also iPhone 4S price already fell in European Apple stores to 449 pounds and 579 euros.
iPhone 5 Pre-order Prices Of The U.S. Carriers With A 2 Year Contract
iPhone 5 AT&T Prices
16 GB – $ 199
32 GB – $ 299
64 GB – $ 399
iPhone 5 Sprint Prices
16 GB – $ 199
32 GB – $ 299
64 GB – $ 399
iPhone 5 Verizon Prices
16 GB – $ 199
32 GB – $ 299
64 GB – $ 399
So you can buy your network and use iPhone 5 for 2 years following the terms and conditions of contract. Also you can buy factory unlocked iPhone 5 but for much higher prices. Stay tuned with us and I will write an article for you about the cost of factory unlocked new iPhone.
Global iPhone 5 sales will begin on September 21 in the U.S., Australia, Canada, France, Germany, UK, Japan, Singapore and Hong Kong. A week later, the geography of sales devices will be extended for another 22 countries, including most of Europe. No specific information about running smartphone in other countries yet, but, according to the Apple leaders, to the end of this year, the new iPhone will be sold in more than 100 countries.
So make iPhone 5 pre-oders now and get it for most convenient for you price. New iPhone will give you new impressions and more love for Apple products.