iPhone 5 Release September
Cupertino is preparing to release the iPhone 5 on September 21, less than two months from now on. Images, videos, release dates and rumors of the sixth generation of iPhone appear on the network regularly, but the official information from Apple have so far not been presented. Nevertheless, iMore blog citing a source within the company reports that.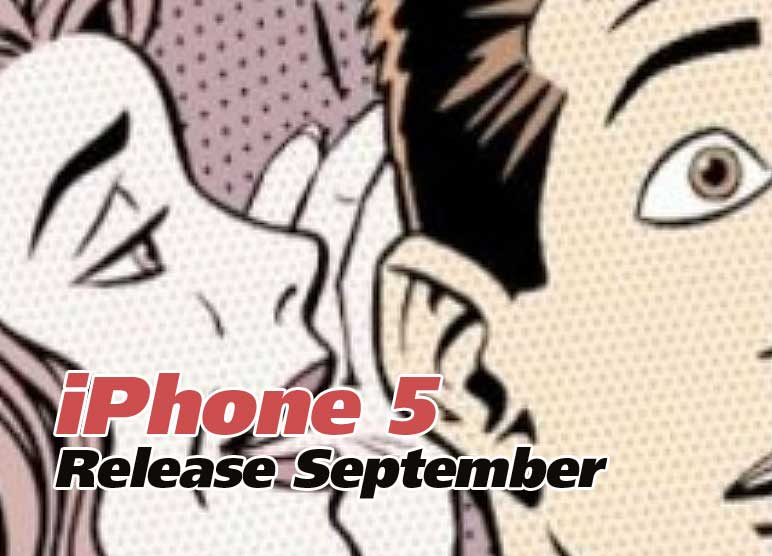 iPhone 5 Release September Rumor
As you can remember, iPhone 4S appeared on store shelves in mid-October 2011, and therefore the end of September may seem a realistic date for iPhone 5 sales launch. According to the iMore staff, Apple has planned special event where the new device will be presented for September 12 this year. 9 days after the official presentation, on Friday, Apple will start selling the device in the U.S. and other countries. Inside came from a reliable source, the newspaper notes. Apple has not commented on this information.
Note that this information is completely contrary to previous assumptions that the next generation iPhone will debut in October and November. Unlike the iPhone 4S, which is visually very similar to the iPhone 4, this time we expect to see a completely redesigned smartphone with improved "stuffing" and the new design. Several sources have confirmed rumors that the next generation of Apple-gadget will get a bigger screen, a compact connector for connecting the cable, and will also support nano-SIM.
There are still plenty of rumors concerning device's naming. Despite the most sources are used to call it iPhone 5, there also variants like iPhone 6 (as it's the sixth generation iPhone in the line) and the new iPhone. The last variant was inspired by the March release of the third-gen iPad, suddenly called "the new iPad" instead of iPad 3.
According to unofficial information, Apple plans to ship 25-26 million of iPhone 5 units in the fourth quarter of this year.
What are your thoughts of iPhone 5 release and all the buzz around it? Aren't you tired of the endless 'insight news' on the topic roaming the web?