Fresh News: iPhone 5 Purchases Will Start in Germany Next Month
Latest news pointing that iPhone 5 sales will start in Germany next month together with US and UK sales. Germans have to be lucky because there are a lot of other countries which won't have this first chance.
As we know, first iPhone 5 sales will begin on September 21. Apparently, Germany will be one of the first countries in store of which a new smartphone from Apple appears. At least the local mobile operator Mobilcom-Debitel officially announced that it will begin selling the new iPhone.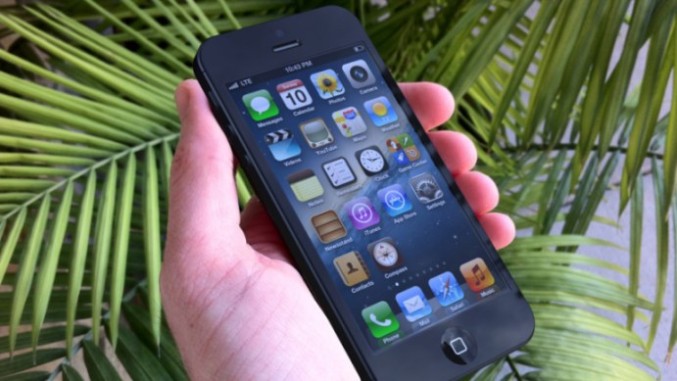 This is the second report from Germany concerning iPhone 5 release date. And it coincides with previous rumors that the smartphone will be announced on September 12, and its sales will begin September 21, 2012.
Last week, the German telecommunications giant Deutsche Telekom, which is a subsidiary of the T-Mobile started accepting iPhone 5 pre-orders for the next month.
Interestingly, there is no advertisement and you can't make online orders on the store or Deutsche Telekom official website. To do this, the user must go to the nearest retail outlet operator, place your order and receive a coupon. Last provide express delivery as soon as Apple smartphone will be available in German stores.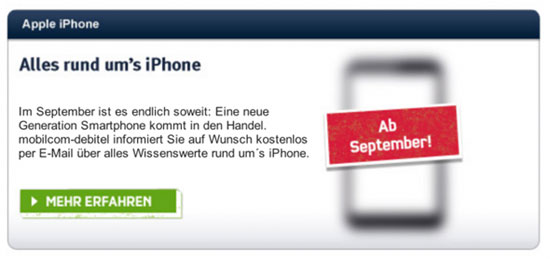 In addition, the U.S. operator Verizon interrupted vacation of their employees from 21 to 30 September. This indicates that the cellular provider is preparing for some major releases. And we are more than confident that we are talking about the iPhone 5 sales in Germany or any other country.
I can tell you that every day there are lot of sings that points that Cupertino company will present its new device on September 12 and sales will start on September 21. But Apple is extraordinary company and nobody knows exactly when the launch date will start.
Also if you are undecided which device is better – iPhone 5 or Galaxy S 3 you can check the link and choose your best gadget.
Stay tuned with us for more news and updates regarding the new iPhone.