iPhone 5 Versus Samsung Galaxy S3: Foxconn CEO Bet
Foxconn CEO, Terry Gou knows who will win the iPhone 5 versus Samsung Galaxy S 3 battle. At the annual Hon Hai Precision shareholders meeting he (in not the most flattering manner) spoke of Samsung and advised fans not to hasten technological innovations with the purchase of the current Korean smartphone leader Galaxy S 3. For those who do not follow the industry, we recall you that Foxconn manufactures device for Apple, although the company has customers among other world-class brands.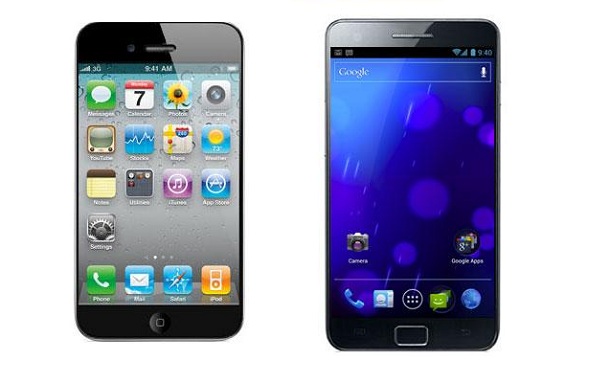 Calling the Korean competitors 'hillbillies', Gow remembered the least pleasant episodes in the Samsung's history. Back in 2010 company testified against four of their Korean competitors, accused of fraudulent conspiracy to establish a single price for the LCD panels. But this is not the most interesting part.
Gow said that one of his life  goals is to top over Samsung, although it is not clear what the company that is actually engaged in assembling devices from other vendors, can strike at the brand producing almost any kind of household and computer equipment. Probably only economically. In particular, by the end of this year, the minimum wage in Foxconn's factories equals the average Taiwanese and Korean in the same area, and this is despite the fact that historically wages in the neighboring countries are several times higher than in China. By the end of 2013 the salary of Foxconn workers will further increase to $ 690 per month, and is five times more than workers received in 2010, when the reforms began in this area. Maybe the workers motivation IS the iPhone 5 vs Samsung Galaxy S 3 trump card.
The China Times reports:
"Gou also urged consumers to wait for the launch of Apple's iPhone 5, saying that the new model would put Samsung's Galaxy III to shame."
Gow also mentioned Japanese guys in his speech saying that he respects Japanese for their diligence and communication style. Unlike the Koreans, they never hit in the back.
What is this? In fact, it's simple. Foxconn is increasingly collaborating with Japanese companies and invests in them. One recent example – is to buy shares of Sharp.