Will iPhone 5S Feature Home Button Fingerprint Scanner?
The new smartphone model of iPhone 5S can be released in 2013. But there is also news that iPhone 5S Home button fingerprint scanner can be really true. Such a forecast was made by analyst of the company KGI Securities Ming-Chi Kuo. Earlier this expert successfully predicted a number of Apple releases like iPhone 5 with 4-inch screen, the new iPod touch, iPad 4 with Lightning connector as well as a thinner iMac and iPad mini.
The analyst believes that the Cupertino-based company plans to integrate the fingerprint scanner into iPhone 5S home button. The Kuo's argument was led by the purchase last year of AuthenTec, a leading provider of security and identification, by Apple. It specializing in access technologies for mobile devices. According to unofficial data, the cost of the transaction was $ 356 million.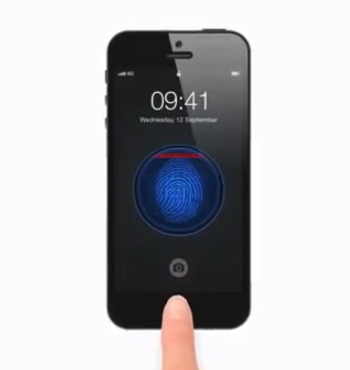 Also there is news that iPhone 5S production has begun and the appearance of the scanning module will save the owner from having to use the iPhone with a password to access to the operating system when the function is activated. Home button scanner support can be added not only to the iOS, but also to individual applications, such as Passbook.
The Passbook app provides the ability to store your smartphone tickets, boarding passes, tickets to the movies, concerts and other events, bonus cards, discount coupons and gift certificates.
The expert believes that the iPhone 5S fingerprint scanner will be built into the Home button of the phone. Kuo noted that mobile devices on Android will be difficult to repeat this after Apple, because many devices cluttering keys.
Presumably, iPhone 5S features we will see this summer and mass production will start in March. Now many say that it would be the gadget of the year. According to some reports, the debut of the new Apple smartphone will take place in June or July.
What do you think about iPhone 5S Home button fingerprint scan? Do you like this idea. However, as usual Apple didn't confirm this information.