iPhone 5S Touch ID Hacking: Security Broken by German Hackers
Long lines are always associated with new Apple releases. iPhone 5S is not an exclusion to this rule. A lot of customers had to wait outside of stores to get the latest iPhone with a fingerprint sensor and other cool features last Friday.
The excitement is understood but the security promised by the Cupertino-based giant is not guaranteed. Hackers from Germany assure they can hack Touch ID iPhone 5S option with the help of their "fake finger" technique. They worked on it to bypass the new security feature and managed to create a fingerpint lifting that can access the iPhone.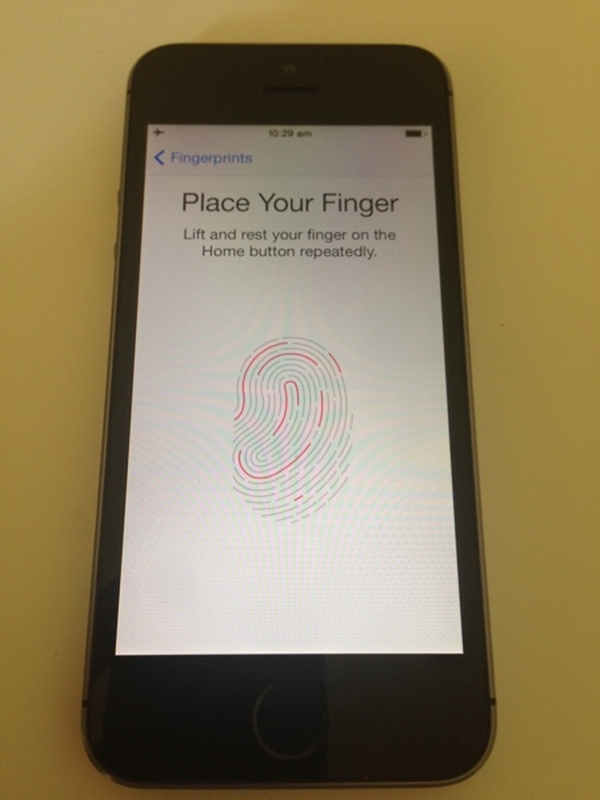 How to Bypass iPhone 5S Touch ID Sensor
Hackers' team is known as the Chaos Computer Club. These guys modified the fingerprint lifting which worked fine. According to them, the famous iPhone maker is using a higher resolution sensor but it is similar to other sensors. The team has worked on the resolution of their "fake finger" to pass the security feature.
German hackers believe that no company should use fingerpint security to protect their devices. Of course, this is not the easiest process because the team had to get a high-resolution picture of a fingerprint from the glass surface. They had to do this with the help of cyanoacrylate / graphite dust and a photo camera. They had to work on the photograph and laser print it onto a see-through sheet.
The printout is covered with white wood glue. Then it is peeled of and before applying the "fake dummy" on your finger you have to breathe on it [this creates a layer of moisture]. As you can see, not everyone is capable of accessing your Touch ID but some people can.
Hack iPhone 5S Unlock Video
You can watch this YouTube video to see the unlocking process with the "fake fingerprint" and share your opinion on this new feature offered by Apple. By the way, the company has never said that this technology is foolproof.
Remember to use Find My iPhone program to wipe your device remotely in case it is stolen.