iOS 8 beta 5 update is the latest firmware upgrade available today. Apple hasn't released any new versions even though it is expected to present its new iOS 8 and iPhone 6 on September 9 media event that is confirmed officially by the company.
iOS 8 beta 5 features list is not very different from the options discovered in beta 4, 3 and earlier releases. Developers shared a lot of images and described all the changes that are coming in this major update, but there are some interesting things unveiled that hint at the new iPhone 6 resolution leak and give us an idea what might be coming in a couple of weeks from now.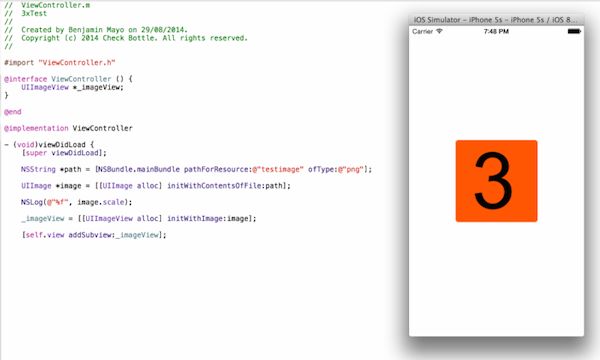 The changes were pointed out by source that says that the latest fifth beta has support for 3x image assets. Such things were not available in iOS 7 and earlier firmware versions at all. This is completely new to iOS 8 platform and this can also point to the new iOS 8 resolution.

The bigger smartphones will have a higher resolution. This is understood, as millions of users from all over the world are looking forward to the 4.7-inch and 5.5-inch iPhone 6 even though no one knows whether the two versions are to be launched this year or not. If the handset gets the 3x image option it might also get the 1704 x 960 resolution screen. Still experts also mention resolutions of 2208 x 1242, 828 x 1472 and 1334 x 750. You see that there are many choices predicted and which one is the correct one we'll know on Tuesday 09.09.2014 when Apple finally speaks about its new iPhone to public.
READ MORE +